An instant energy kickstarter, banana is the favorite fruit of most people that is commonly available across the globe. Banana is the popular ingredient of home remedies for glowing skin, upset stomach, and healthy smoothies.
Banana is a great snack to munch on, and it is definitely for all good reason. Banana is rich in vitamins, anti-oxidants, and natural oils. It helps to nourish and revitalize the dry and dull skin.
Who knew that a delicate banana holds so many health and beauty benefits? But did you know bananas can do wonders to your hair as well? Yes, you read it right. It also has a lot of benefits to offer for your hair as well.
If your locks are dull and moisture-deprived, you must read this post till the end. After all, we have put in writing some amazing DIY banana hair mask to treat dry and damaged hair.
But before we move any further, why not just get to know the banana benefits for hair first.
Benefits of Banana Hair Mask
1. Banana comprises folic acid that helps in making your locks shine.
2. Since banana is a great natural moisturizer, hence, it keeps your hair well hydrated and moisturized.
3. Banana contains Vitamin A which helps in restoring the lost shine and repairs heat damaged hair.
4. Bananas are a rich source of potassium and other natural oils that ultimately improve hair health.
5. It is a wonder fruit for hair growth as it is rich in vitamins, carbohydrates, potassium, and calcium.
6. Not only it promotes hair growth but also treat dandruff and hair fall.
7. High potassium content strengthens your hair and reduces hair breakage.
8. Banana face masks are already a popular home remedy to treat dry skin, thus, works in the same manner for hair as well.
9. What makes it even better is using it as a hair mask ingredient is completely organing and one of the best natural way to improve your hair texture.
How to Make Banana Hair Mask at Home?
Banana hair mask can add intense deep moisture to your hair to help it look smoother, shinier, and softer within 2-3 usage. Using it regularly not only strengthens your hair but also balances the pH level of the scalp. It is the magic ingredient that is readily available in your kitchen. You can mix banana with other natural ingredients such as olive oil, egg yolk, curd, coconut milk, honey, milk, and almond oil to raise the nutrition level.
We've put together some easy DIY banana hair mask recipes that will treat a wide range of hair problems. Take a look at the methods before you choose to go with the one. The banana hair mask recipe will depend on what type of hair you have.
1. Banana, Olive Oil, and Honey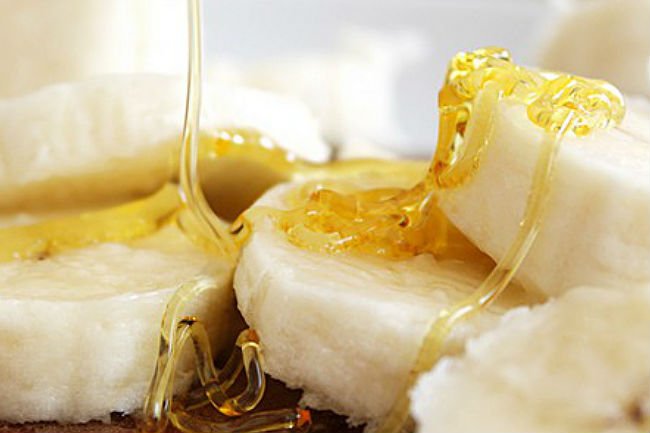 Pick 2 ripe banana for medium length hair. Put it in the blender and make a smooth paste. It is more or less like making the banana shake. You just apply the paste to your hair instead of drinking it.
Now that you have the paste, put in 1 tablespoon of honey, 1 tablespoon of olive oil and mix it well. There shouldn't be any banana chunks in the paste as they won't come off from your hair easily once dried.
Now apply to the scalp and hair thoroughly and leave your hair covered with a shower cap. Let the mask stay for around 30-40 minutes and then rinse it off with normal water. This hair mask can be used to treat dryness and splitends. Repeat this process at least once in a week to witness effective results.
2. Banana, Egg, and Milk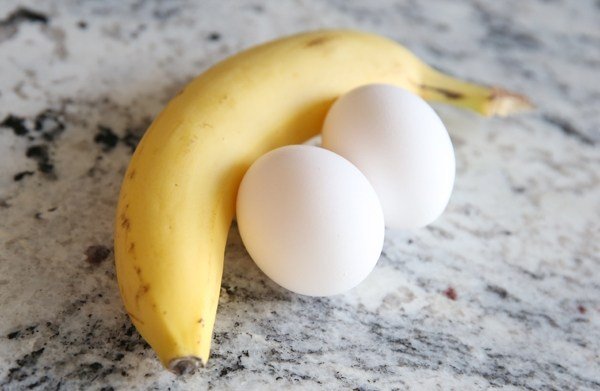 This combination is as nutritious for your hair as it sounds. Milk is not only good for health but also has amazing hair-healing and hair straightening properties. The chemical structure of milk enables the fatty acids to penetrate the hair shaft, thus, repairing damaged hair from deep.
Put 2 ripe banana and half cup of milk in the blender to make a creamy consistency like paste so that it can stick to your scalp easily. Make sure there are no lumps in the mixture as they don't rinse out easily.
Regular application nourishes your hair by feeding roots to ends. This banana hair mask works best for dry and coarse hair.
3. Banana and Avocado
Feast your hair with the goodness and benefits of banana and avocado. This is a perfect home remedy to grow your hair while moisturizing and strengthens your hair.
Avocados are a rich source of Vitamin E, D, A, and B6. This superfood is also high in folic acid, copper, iron, protein, and amino acids. This conditions your hair deep down from the roots by penetrating the cuticles.
Take 1 ripe banana, 1 avocado peel and put it in the blender to make the puree. Start application from roots to ends and soak the strands as well. Let it stay on the scalp for about an hour and wash it off with warm water.
4. Banana with Curd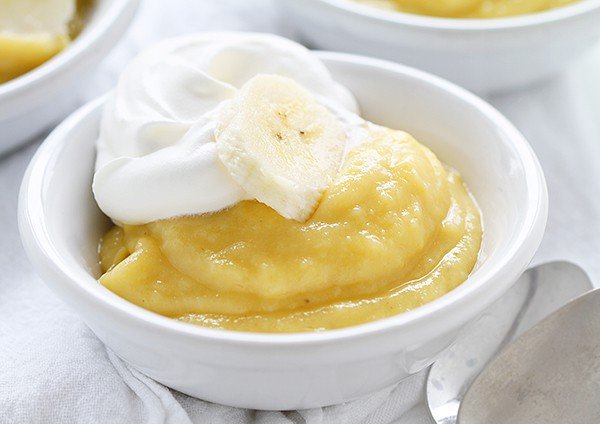 Curd has been used to treat hair loss and dandruff problems for ages. It is not only good for your health but also helps you to get the healthy, smooth, and shiny lock you always wished for.
The nourishing effects of curd twofold the effects when mixed with banana. Take 2 ripe banana and mix it with a half cup of curd in a blender to form a rich paste.
Apply the paste all over your hair and let it sit for about an hour. Rinse with lukewarm water or you can also use an organic shampoo to wash your hair. Repeat the process at least once in a week to see glorious effects.
These were few best banana hair masks help you get those shiny and healthy locks you always wanted. Now that you have effective banana mask recipes to treat severe hair problems, do try them out regularly. Let us know in the comment section below your experiences.