Winter can leave your face dry because it is exposed to the cold winds. You need to take extra care of your skin during this season. Cold creams are greasy and sticky. You can choose from the best face creams that keep your skin hydrated during winters and give your face a natural look. Understand your skin type before you choose a face cream that you can use, especially during winters. Winter face cream is explicitly manufactured for skin type. Check out these product at Skin Care Products West Dermatology that suits your skin type, protects your skin from dryness, and retains the PH balance in your skin.
1. Vivo Per Lei Vitamin C Face and Neck Cream
Made with natural ingredients and extracts from Aloe Vera, Chamomile, and green tea; this is a lightweight face cream for winter that suits most of the skin types. Available for $19, this is an anti-aging face cream that makes your skin look young and supple in winter. This is also one of the best moisturizers that you can use during winter as it also contains palm oil and shea butter that keeps your skin moisturized. This is the winter cream that suits women of all age groups and skin types.
Women of all age groups can use this lotion and diminish those fine lines and wrinkles with daily use. It gives a firm skin tone and a radiant texture to the skin. Suitable for most of the skin types, this is a Vitamin C rich winter cream for the face that helps in retaining the original markup of your skin. Pro-vitamin B5 in this cream helps in keeping the skin hydrated.
2. Vanicream with Pump Dispenser
Vanicream contains no parabens, formaldehyde, dyes, or lanolin and is ideally suited for delicate skin. It is a gentle winter face cream that you can use throughout the year. One of the best face moisturizers for all types of skin. No matter how delicate your skin is, this cream gives your face a natural glow. Those who suffer from winter itches and other skin ailments such as, eczema, or psoriasis can safely use this skin care cream daily. It costs only $16.99 and protects your skin from the dryness of winter.
3. Neutrogena Hydro Boost Face Moisturizer Gel For Winter Skin
This is a gel-based moisturizer that absorbs quickly into the dry skin keeping it hydrated during the winter. It contains an ingredient called the hyaluronic acid that absorbs quickly into the skin cells and gives a non-greasy feel to the skin. It is lightweight and is ideal for all skin types. Available only for $14.99, can also be used as a day face cream. Neutrogena Hydro Boost is a face moisturizer that can be used under makeup and is fragrance-free and free of dyes. Enhance the texture and quality of skin by using this gel daily, primarily, during winter.
4. Aya Face Moisturizing Cream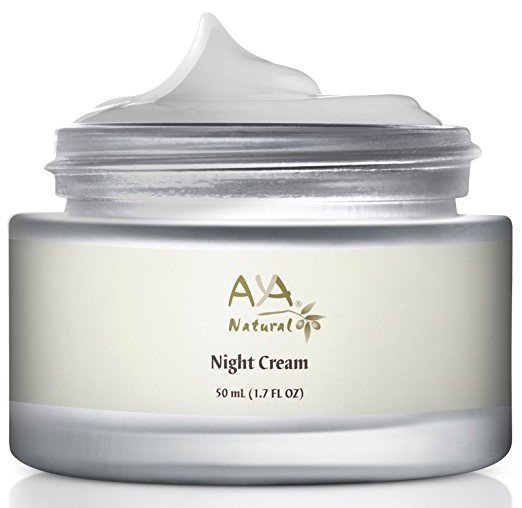 For a smoother and a firm skin use this face cream that moisturizes your skin and gives it a youthful appearance. Aya face cream is a good moisturizer for dry skin and suits all skin types. It has anti-aging properties and can be used as a base for makeup. Using this moisturizing cream, you can rejuvenate your skin and improve its elasticity. Available for $24.65, this cream is your trusty sidekick during winters. Carry it along with your everywhere, and get a radiant skin with daily use. Say goodbye to dry skin with flakes or freckles and get that glow on your face that boosts your confidence levels.
5. CeraVe Face Moisturizing Lotion
Protect your skin during daytime using this face cream as it moisturizes and nourishes your skin during winter. The ceramides used in the formulation of this face cream forms a protective layer for your skin. This face cream also acts as a protective sunscreen with an SPF30. It does not clog skin pores and leaves a non-greasy look when applied. It does not irritate the skin and is suitable for normal to dry skin. Available for $9.44, this is one of the most affordable skin care you can get for winter and stay looking youthful with daily application of this face cream.
CeraVe face moisturizing lotion comes with a thicker consistency, and you can use this cream daily up to 6 months. For most of the skin ailments, this is your miracle cream for winter that will give you a smoother finish and heal skin ailments with regular use. You can use it once or twice, and it contains antibacterial properties. If you are looking for the holy grail of face creams for winter, this cream is your answer.
6. Ultimate Aloe Skin Care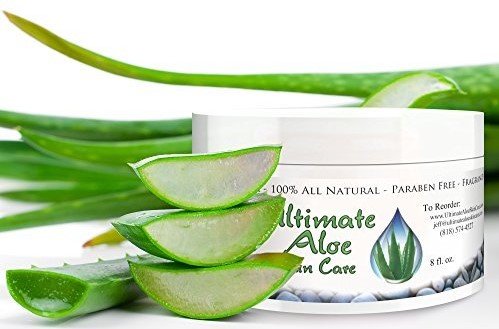 A face cream for winter and all other seasons, you can use it daily and say goodbye to most of the common skin problems. It also clears fine lines and wrinkles with daily use. One of the natural choice for face creams for winter that has antifungal and antibacterial properties. Made with natural extracts, this is the face cream that heals itching, flakiness, dryness, and other skin problems while retaining smoothness of the skin. Formulated with multiple vitamins, and coconut oil, men, and children can also use this cream to protect their skin from dryness of winter. It is available for a price of $29.95.
7. Aveeno Skin Relief Intense Moisture Repair Cream for Dry Skin
Keep your skin nourished all day long with Aveeno moisturizing face cream that is going to stay for really long. With a single application, keep your skin protected for 24 hours. Aveeno contains shea butter that gives this lotion moisturizing properties. It heals extra dry skin and does not contain steroids. This is an excellent cream for dry skin as it restores the skin's natural PH balance. It also contains oatmeal that acts as a protective barrier for the skin that has a creamy texture and absorbs quickly on the skin.
8. Skin MD Natural Shielding Lotion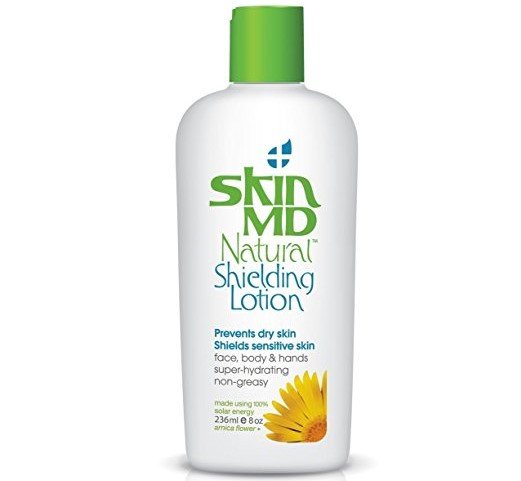 Your skin can feel pampered in winter when you apply an ounce of this lotion that is non-greasy and oil-free. For an even skin tone and a smoother texture of skin during winter, apply this lotion daily. You can also use it as a base for makeup it is lightweight and contains no animal products. It shields the outer layer of your skin and prevents it from getting dry. Daily usage of this lotion heals eczema and psoriasis and prevents the condition from worsening during winter. It is available for a price of $18.
Skin experiences moisture loss during winter which can be restored by using an ounce of this lotion daily. Women who suffer from winter itching, skin allergies, and severe dryness can find relief to their winter skin problems by daily application of this lotion. It helps in retaining the natural oils of the skin and can also be used as a makeup primer.
9. Honeyskin Ultimate Face and Body Cream
Skin loves natural products, and this is the face cream that your skin will fall in love with. Formulated with natural ingredients like Aloe Vera, shea butter, coconut oil, and algae, it helps in healing the skin from winter dryness, psoriasis, eczema, shingles, and most of the irritant skin ailments. It is easy on the skin and lets your skin breath a sigh in a single application. Apply daily for better results. A winter face cream which is effective for multiple skin problems and keeps your skin protected and look younger. Available for $14.97, this is a 100% cruelty-free face cream.
Made from the Manuka flower and honey, this cream is an adequate remedy to cure your winter skincare woes. Worry less and smile more without worrying about flaky skin or most of the common winter skin problems. A 100% vegan product that does not contain alcohol, petroleum, or hypoallergenic ingredients and is safe to use for all types of skin. Algae in this cream help in producing collagen and rejuvenates the skin.
10. Ziaja Goat's Milk Day Face Cream
Matured women can ideally use this day cream for winter and reduce fine lines and wrinkles. Formulated with Vitamin A and E, and Provitamin B5, this is a face cream that can also be used as a makeup base. Daily usage moisturizes deeper layers of the skin leaving the skin younger and supple. It prevents dehydration of the skin during winter. Suitable for most of the skin types, this is the face cream that is going to give you long-term results. Available for a price $12.99, this is the face cream that you can give it a try without worrying about burning your pockets.
Thick and greasy moisturizers are passe. These are lightweight skin creams and moisturizers that spread evenly and quickly and dry easily. Most of them can also be used as a base for makeup and let your skin glow. Winter face creams come with multiple benefits that not only prevent dryness but also heal most of the skin problems. Step out with confidence and radiance using from these list of creams and lotions and pamper your skin in winter.