Last Updated: 24 October 2017. It is that time of the year when even feeding tonnes of baby oil to my skin doesn't work well for me. Having an extremely dry skin, the chilly weather of winter usually welcomes skin dryness and redness. This issue is faced by the majority of Indian population and we know how much of a big task it is to manage a dry flaky skin on face. So now when we know about it, next step most people take is to look good lotions for dry skin or heavily chemicalized cream for dry skin. On the other side, I always choose a natural way to combat most of the personal care issues. Keeping harmful chemical products aside and adopting natural herbal skin dryness remedies is the best solution to this problem.
What Causes Dry Skin?
Apparently, no one wants to have dry skin as it is irritating and spoils makeup. So what causes dry skin? Well, there are several factors behind this major issue but here I will mention few prominent ones.
Decreasing fatty acids in the skin.
Dehydrated skin.
Bad eating habits/ Smoking/ Pollution.
Exposure to heaters in chilly weather.
Hot showers.
Harsh chemicals in your daily face wash.
The cold outdoors and heated interiors.
Medical skin conditions
Skincare for Dry Skin
Now that we know the reasons, well, at least some of them, let's turn on the combat mode. While the market is flooded with chemicals loaded products that are ready to burn a hole in your pocket, on the other hand, the dry skin home remedies are least expensive. A hydrating moisturiser will not only prevent skin dryness but will even make your skin glow like never before. Here we have some homemade skin dryness remedies that will help you overcome the problem of dry skin patches during winters.
How to Get Rid of Dry Skin on Face
1. Honey Rejuvenating Skin Dryness Remedies
Honey has always been an integral part of skin care regime in ancient history. It constitutes of antioxidant, antimicrobial, and humectant properties that act as one of the best natural moisturizers. The properties of honey help in locking moisture resulting in a soft glowing skin. The vitamins and minerals present in honey heals dry skin and improve the skin's health.
Application:
You can apply honey all over your body and keep it for 5-10 minutes. Later take a bath, and you would feel a difference from the very first time. The full proof formula, for achieving a healthy soft skin.
Take 3 equal portions of unprocessed honey, beeswax, and olive oil. Later heat beeswax on low flame in a small vessel, once it melts remove it from the flame. Then mix honey and olive oil in it. Apply this mixture every day for at least 10 minutes before bath.You may start feeling the difference in a week's time. So what are waiting for; want to have extra soft glowing skin? Start applying honey.
2. Olive Oil Skin Dryness Remedies for Extremely Dry Skin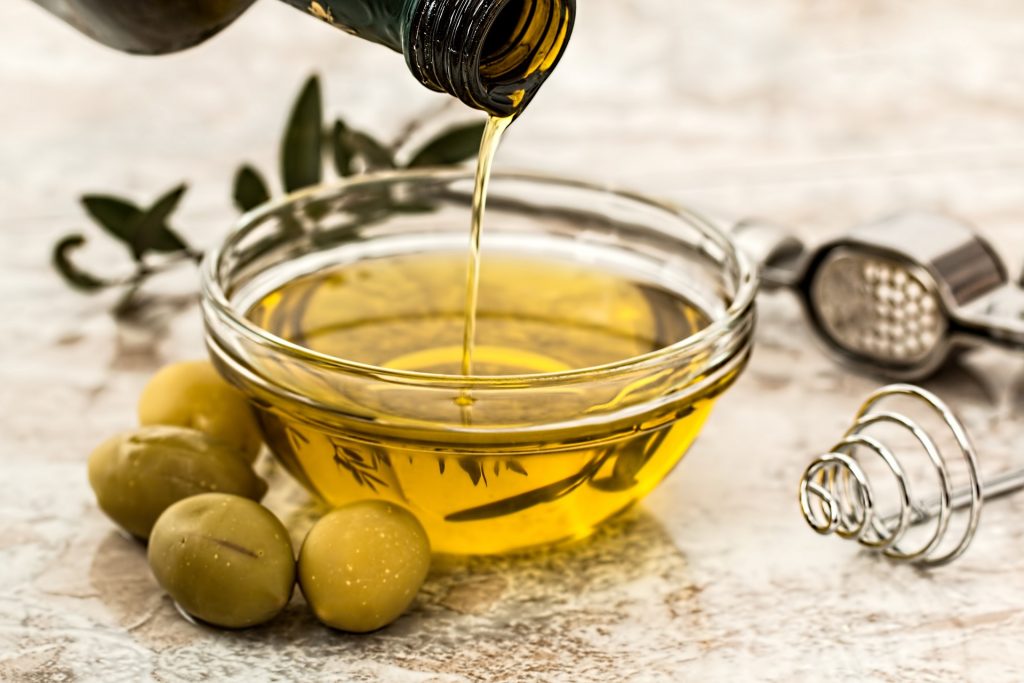 Olive oil constitutes of the high proportion of antioxidants and fatty acids that are good for skin. It does not only act as a moisturizer but even serves as a natural cleanser.
Application:
Consistent use of Extra Virgin Olive oil before makeup keeps your skin moisturized for long. Thereby preventing it from winter dryness.
Apply olive oil all over the dry body area and leave it for half an hour. Later take a shower. You may feel that your dry skin has become soft. Daily application will make you get rid of dryness and flaky skin.
Thirdly a natural scrub can be made with the olive oil that would prevent not only dry skin but also reduces dark spot pigmentation. In a small bowl mix 4 tablespoons of fine brown sugar, one tablespoon honey, and two tablespoon olive oil. Stir well and apply on your dry skin for quick results.
3. Milk Cream to Fight Dry Skin
Milk Cream contains lactic acid which is capable of exfoliating dry skin. It acts as a natural cleanser and an excellent moisturizer. There could be nothing better than milk cream that could make your skin glow. Milk cream maintains the delicate PH levels of the skin and nourishes flaky skin.
Application:
Add 2 tablespoon milk cream to 4 tablespoon gram flour. Make a paste and apply gently on dry skin areas. Let the paste rest for at least 15-20 minutes. Gently wash it with lukewarm water.
Add few drops of lemon juice in milk cream and apply it on your face. Rinse your face after 15 minutes. Repeat the procedure daily for achieving visible results.
4. Yogurt Skin Dryness Remedies
Yogurt is prepared from milk, and it constitutes of all essential nutrients like calcium, Vitamin B2, Vitamin B12, potassium, magnesium and correct balance of animal protein. It acts as an amazing skin hydrating agent which nourishes dry patches patches on face. Accurate and regular application of yogurt also helps in removing fine lines, hydrates flaky skin and makes skin vibrant.
Application:
The presence of lactic acid in yogurt helps in removing dryness and itchiness. Apply a layer of yogurt all over your body and face for at least 10-15 minutes. Afterward, take a shower and wash it off. You will feel your skin has moisturized and refreshed.
Mix three tablespoon of mashed papaya with 1 cup Yoghurt. Add few drops of honey and lemon juice in the batter. Apply the thick paste on your face and other dry skin areas. Rinse it off after 15 minutes with cold water. Repeat the procedure once a week to get desired results.
5. Coconut Oil Skin Dryness Remedies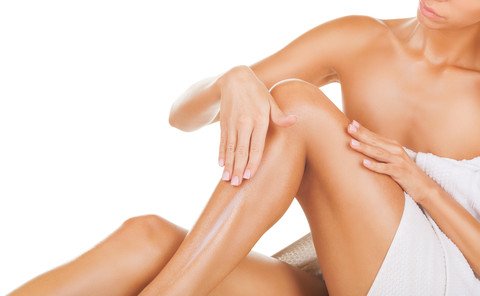 Application of Coconut oil is an ancient remedy that nourishes dry skin and works as the best moisturizer for dry skin. Well, I remember my Grandmother use to apply Coconut oil during winters to overcome dryness and itchiness. The fatty acid present in the coconut oil provides lots of moisture to the dry skin making it healthy one. It even contains vitamin E that kills all sorts of dirt and dead skin from the pores.
Application:
Give a mild massage with coconut oil on all your body parts. Keep it overnight and wash it with water next morning. Repeat daily for achieving visible results.
After the bath, our body becomes warm for a while. The warm body absorbs coconut oil quickly. Therefore, the application of coconut oil after the shower is also an excellent remedy to get rid of flaky skin.
These skin dryness remedies are tried and tested formulas that will help you overcome winter dryness within a week. Daily application of aforementioned skin dryness remedies will not only avoid itchiness and dryness but also make your skin refreshing throughout the season.
Keep trying! Keep glowing!