Travel
Places to Visit in Darjeeling: The Darling Among Hill Stations of India
A lot of you research about the tourist places to visit in Darjeeling and certainly tea estates pop up in mind. The word 'Darjeeling' refers to a very fine variety of black tea grown in the area. Though it is a matter of discourse that which one has got its name on the other. Darjeeling is the gateway to north eastern India, located in the administrative region of West Bengal and is a premier hill station of the state. The Himalayas here are taller but narrower than in the western part.
The beautiful tea gardens slopes, rolling hills, the orchids and not to forget the cute Himalayan Toy Train whistling through the mountains- all of this makes us plan a trip to Darjeeling right away. I have been there in the month of June, so it was a combination of beauty and misty weather. Let's glance through a quick list of pristine places to visit in Darjeeling; those would surely leave you mesmerized.
Tiger Hill Observatory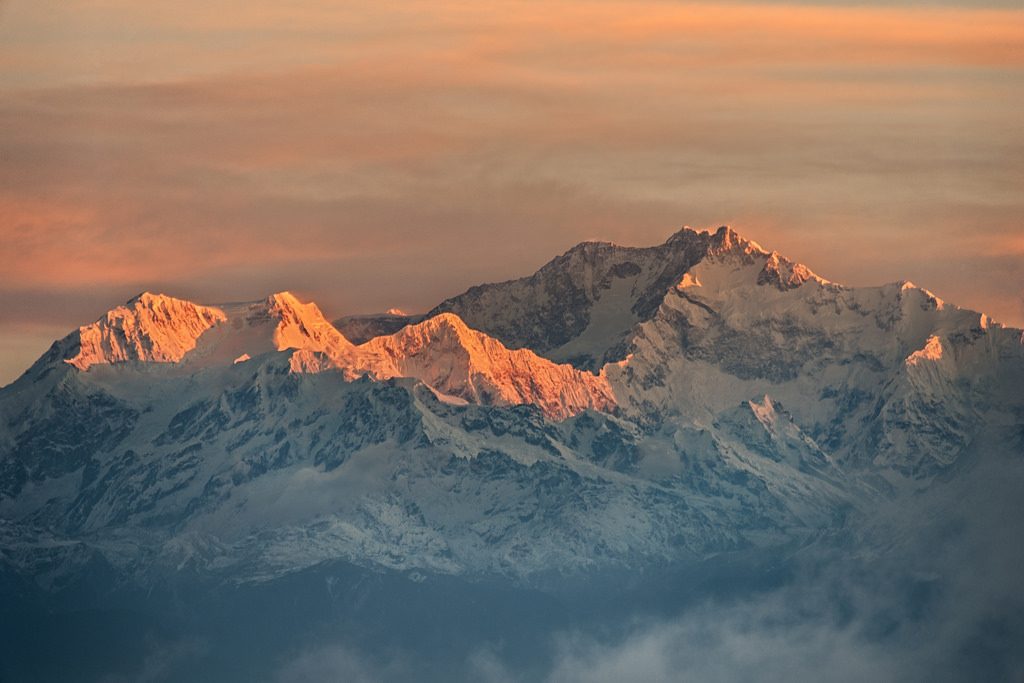 Mentioned at the top, Tiger Hill is the most sorted out destination of Darjeeling, and one of the must places to visit in Darjeeling. The sun rising from the back of Khanchengzonga hills seems to spread the reddish net over the snow cladding peaks. As it grows, it tends to make whole of environment smeared in gold. Words can't do justice to such a picturesque view, only eyes could.
To enjoy the surreal view, you have to wake up as early as you can so you don't miss the sunrise. You need to have some luck too to watch this view as clouds spoil it at times. The winds stronger here so make sure you carry some woolens.
Senchal Lake & Senchal Sanctuary – Places to Visit in Darjeeling
Senchal Lake is a beautiful water body located at an elevation of around 8500 above the sea level 11kms far from the city near the Tiger Hill. Lake is a part of Senchal Sanctuary which is said to be one of the oldest sanctuaries of the region.
The beautiful ambiance attracts a lot of tourists to the place to spend time in the abode of nature. The narrow lake is surrounded by trees and dense forest including different kinds of trees and plantation such as pine, bilk and oak forest.
Himalayan Mountaineering Institute Darjeeling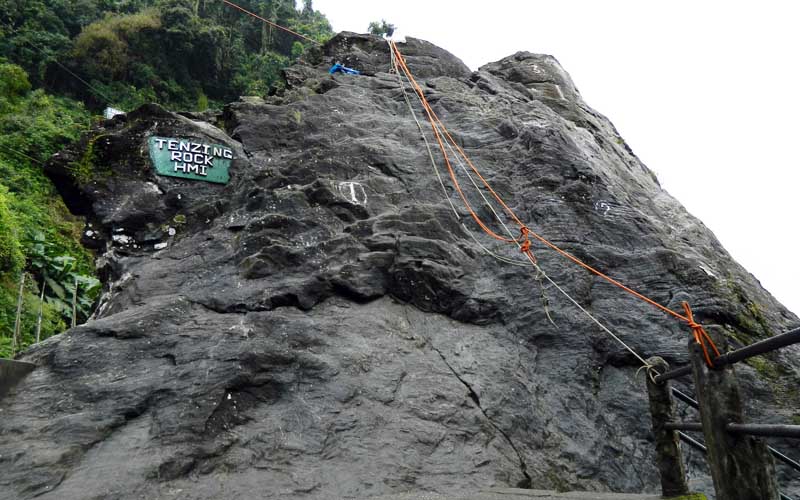 Himalayan Mountaineering Institute is one of the oldest institutes in India that trains adventure freaks to climb the terrain. It was founded by Tenzing Norgay– The Sherpa who was one of the first two individuals to reach the summit of Mount Everest.
Himalayan Mountaineering Institute offers a variety of mountaineering and adventure courses which are intensive and give trainees an opportunity to develop skill in mountain climbing and trekking.This institute hosts a museum exhibiting the tools and gears used by the Mountaineers. It also has a zoological park having various species of Himalayan animals.
Ghoom Monastery
Ghoom Monastery, also known as  Yiga Choeling Monastery, is probably the oldest monastery of Darjeeling build in the mid-nineteenth century. It is located 8 km from the city at an elevation of around 8000 feet making it a perfect view destination. Apart from that, it is a home to spiritual vibes originating from Buddhism school of thought.Go and experience it and rather live it.
It is approximately 8km far from the city on the way to Tiger Hill. You surely feel rejuvenated when you enter and pray just like any other monastery. Go and experience it and rather live it.
Deer Park Kurseong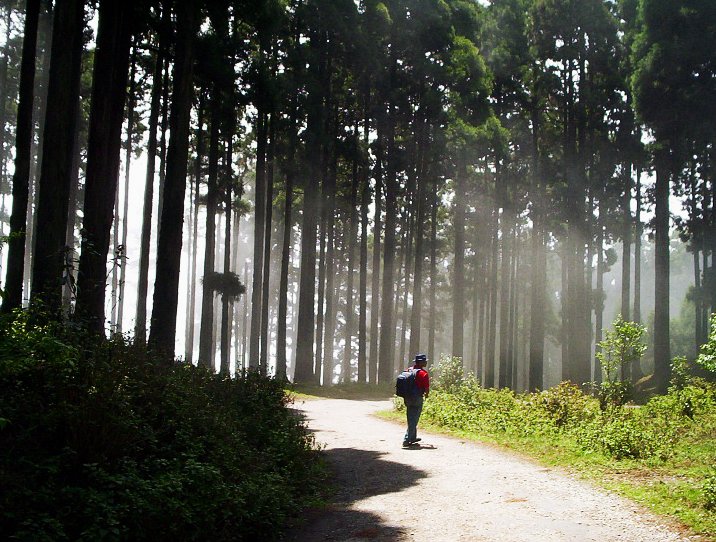 The Deer Park is situated at a distance of 29 km from the city in Kurseong. It is a lush green destination with pine trees spread across the place. Apart from the deer, the park abounds in birds, producing mystic musicals that tend to calm the whole of self.
The scenery becomes misty in the monsoon that adds more beauty to its lush green surroundings. However, one needs to be very lucky to get a glimpse of the animals. This woodland might not be on top of your list of places to visit in Darjeeling, but nature lovers will surely enjoy a stroll here.
Kalimpong
Kalimpong is around 50 km east from Darjeeling, which takes around 2hrs to reach the place. The way to Kalimpong is just superb, the hills loaded with trees like maple, oak, sal, pine, fern are mesmerizing. Teesta flowing alongside looks splendid. Kalimpong is situated at the border of Sikkim, Bhutan, and Tibet and is known to be part of ancient Silk Route. The metal crafts, wood carvings, Tibetan and Lepcha jewelry, wooden mask, etc. are valuable handicrafts here that will catch your attention. It has flower nursery, monastery, binocular
The metal crafts, wood carvings, Tibetan and Lepcha jewelry, wooden mask, etc. are valuable handicrafts here that will catch your attention. It has flower nursery, monastery, binocular hill as major sightseeing alternatives. Teesta Bazaar is an important market of the region near Kalimpong. You will see all kinds of arts and artifacts belonging to the folk culture.
Mirik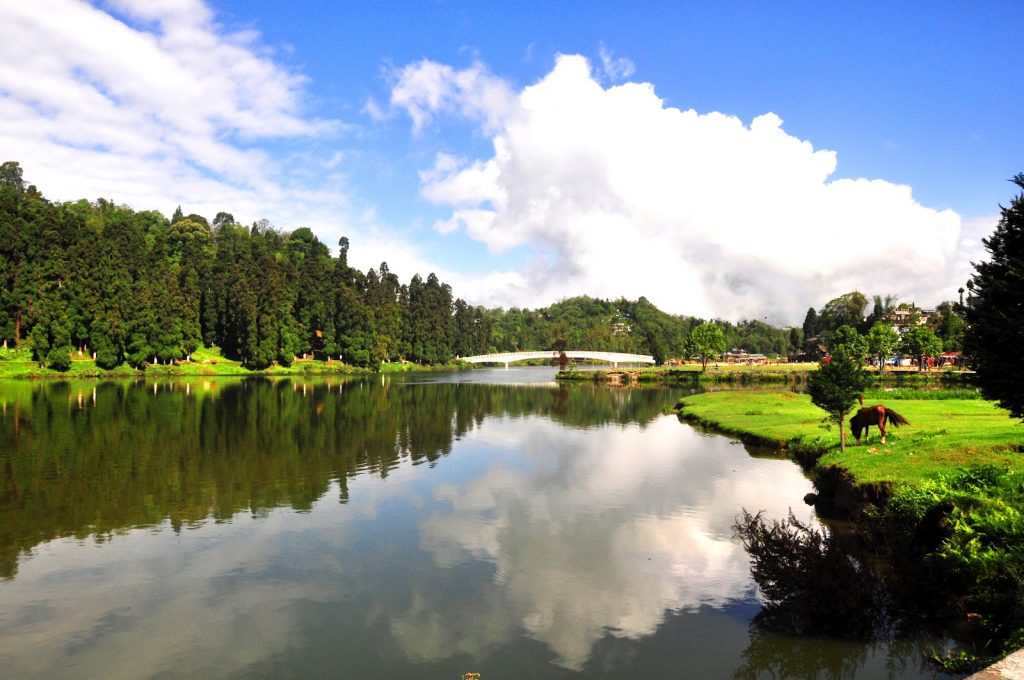 Mirik is a small town of Darjeeling district which is around 60 km away from the city. Being itself a beautiful place, the way to Mirik is also amazing. The major attractions are Simana View Point, Deosi Dara, Semanchu Lake and Devi Sthan. Semachu Lake is most frequented location famous for fishing, horse riding and 'restauranting' Darjeeling cuisines. The Rainbow Bridge over it is a good point to adjust your camera's focus.
Semachu Lake is most frequented location famous for fishing, horse riding and 'restauranting' Darjeeling cuisines. The Rainbow Bridge over it is a good point to adjust your camera's focus.
Mahakal Temple – Must Visit
Mahakal temple atop the hill is the most revered and sacred temple of the area. It reflects an amalgamation of both Hindu and Buddhist school of thoughts and can be seen flocked by both Hindu saints and Buddhist monks. There are various stories about the emergence of the shivling at that place and also of a monastery. The view from the place is astonishingly beautiful. Beware of monkeys though.
It is very near to the center tourist activity place located at the top of  Observatory Hill. You have to cross through a long and steep pathway to reach Mahakal Temple. Once you reach the top, you feel all of your efforts worth it.
Happy Valley Tea Garden
What is the first and foremost thing comes in your mind when you hear Darjeeling? Exactly, Tea! And you can experience that by visiting Happy Valley Tea Estate. It is around 3km far from the main market(Chowk bazaar). These tea estates are surely one of the must place to visit in Darjeeling
The beautiful charm of the Happy Valley Tea Garden is heartwarming. You will enjoy a spectacular view of the misty mountain vistas. Get to the place and shoot some Bollywood inspired pictures and videos for your social media. When tired, get a taste of all these teas at the plantations itself for Rs. 5 to Rs. 10.
How to Reach Darjeeling
By Air
The nearest airport to Darjeeling is Bagdogra which is approximately 90 km away from the city. From the airport, one can reach the city by cabs. It will take almost 3 hours to reach Darjeeling from the airport. Flights are available from all the major cities.
By Train
The nearest railway station to Darjeeling is New Jalpaiguri. This station connects all the major part of the country with the city. People can hire private cabs available at the railway station to reach Darjeeling.
Those who are planning to reach Darjeeling by toy train have to book their tickets on the Himalayan Darjeeling Railway that is a narrow gauge that connects Darjeeling to New Jalpaiguri Station. It is a beautiful experience to be in as it is a heritage journey in India and a must to experience.
By Road
Regular buses and taxis are available either from the Siliguri or the New Jalpaiguri.
Best Time to Visit Darjeeling
April to June
This is the ideal time as the summer season in Darjeeling is quite pleasant and not harsh. You may experience rainfall now and then as the monsoon season starts in the June end.
July to September
These months constitute monsoon season with heavy rains. Ideally, this might not be the best time to visit Darjeeling for people who don't enjoy the wet weather much. However, if you love rains don't miss the lush green misty beauty of Darjeeling.
October to March
So this is the time when the monsoon season concludes, and weather becomes slight chill. Snowfall is rarely seen in Darjeeling, but temperature plunges to -2 Degree Celsius in winters.
The above list of places to visit in Darjeeling will surely help you in shaping up your itinerary. Plan your trip in advance with all the bookings done as Darjeeling has a lot of footfall and you may end up without a proper accommodation. Visit in spring or in autumn to have picturesque flowery surroundings. The time in and around Darjeeling is a time well invested. It would be a lifetime experience that you would build up there and would save it in your mind space. Grab your tickets!!