Travel
A Travel Guide: How to Reach Triund from Delhi & Things to do in Triund
Last Updated: 18 October 2017. Vacations or work-breaks are essential to boost the professional efficiency, and a well-spent holiday could be like an icing on the cake. One such weekend getaway destination in the north could be the Triund trek. Triund is perhaps the most explored trek in Himachal Pradesh which is the best spot to peek into snow-covered peaks of majestic Dhauladhar ranges.
Overnight camping at Triund hill is surely going to be one of the best camping experience you ever had according to this article from campingfunzone.com. The entire terrain has beautiful landscapes, surreal misty environment and also has waterfalls during the rainy season. You probably won't get a better view anywhere else with the same altitude. Sleeping beneath the star-studded inky blue sky is something you won't forget so easy.
The campsite is at the foot of the Dhauladhar ranges and is at the height of 2,828 meters. If you are in Mcleod Ganj or even in Dharamshala, Triund trek is something you should not miss even if you are not much into trekking. Here is the curated list of top things to do in Triund.
Things to do in Triund
 Camping at Triund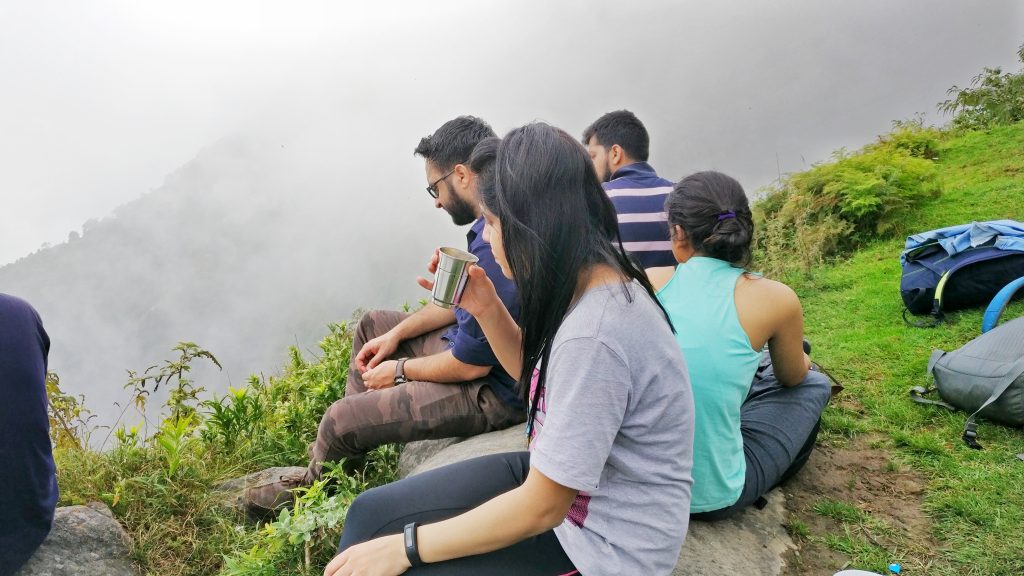 Camping tops the list of things to do in Triund. For trekkers, the view of the evening sky from Triund is a good enough reason to pitch a tent here for the night. Make sure you start your trek early so you can reach there before it gets dark and you can experience the sunset. Tents can be rented easily either from Mcleod Ganj or from Triund itself. If you decide to buy a package from Mcleod Ganj, it is advisable to hire a guide as well.
Also, one government guest house is there in Triund which can be booked from Dharamshala. However, you can ask for bookings when you reach there, but rooms will be provided depending on availability. So it is advised not to take the risk and make the reservations in advance.
Laka Glacier Trek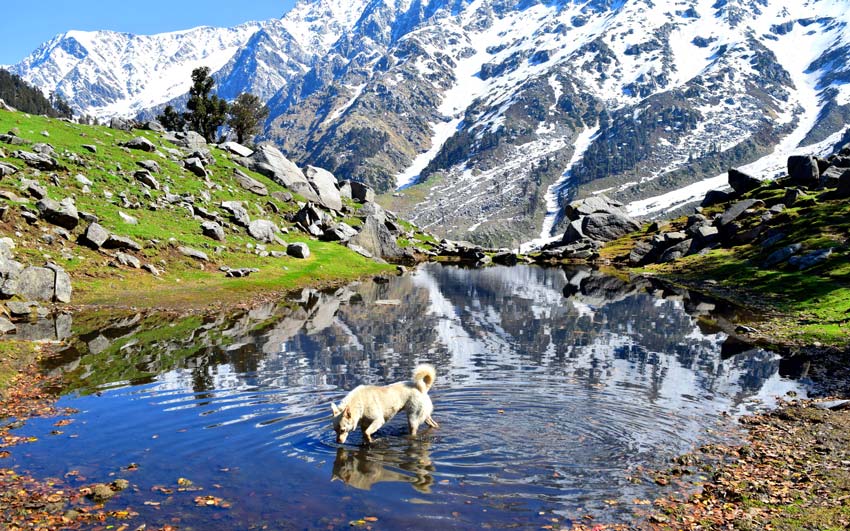 There is a Laka Glacier trek above Triund which is said to have spellbound sceneries and should be visited.Though it is way too tedious trek (at least for beginners) with some steep uphill trekking. Laka Glacier trek is approx 2 km uphill from Triund. The entire stretch gives you breathtaking view of Dhauladhar's snow-capped peaks and beautiful Kangra valley.
If something is still left in you, the trek can be expanded further as well and one of the best things to do in Triund.
Bhagsu Water Fall
This waterfall is located on the way to Triund and is known for its old Lord Shiva temple. Bhagsu waterfall is 20 feet in height surrounded by lush green oak and deodar trees. Come in monsoon, and the waterfalls swing in full speed outpouring from the edges of the mountain. There is a cafe nearby where you can chill out with beer and satiate your hunger with some lip-smacking delicious snacks.
Although, you may not find very heavy water flowing in every season. Hence best time to visit this place is during monsoon season.
Must Read: My Triund Experience – Triund Trek Guide and Tips before you go!
Triund Trek Difficulty Level
It is a one-day trek approx. 9-10 kilometers starting from Mcleod Ganj. Average trekking time to Triund is 4-5 hours (Depending on your speed). It can be quite a tedious trek if you are a beginner, but it's not hard for regular trekkers. You will find 5-6 stops on the way where you can take a break and can enjoy piping hot tea along with Maggie, if you plan to use the roads to travel, here are some Ways You Can Have a Successful Road Trip.
Best Time to Travel to Triund
Trek is easily accessible throughout the year except for winters due to heavy snowfall. Although, you can still visit in winters, but the weather is really enjoyable on a sunny day, however, night temperature plunge down between 4 to 5 degrees. Trust me; it's really freezing there during the night so make sure you have enough woolens to keep yourself warm.
Monsoon is one of the most beautiful and best time to visit Triund if you are a person who doesn't mind getting a wee bit wet. The entire terrain is decorated with tiny sparkling cascades, misty, lush green surrounding, and blooming wildflowers.
How to Reach Triund/McLeod Ganj from Delhi
Triund to Delhi by Road
Triund can be reached either from Mcleod Ganj (11 km from Triund) or Dharamshala (17 km from Triund) as well. Every medium of transport well connects both the cities. From New Delhi, you can take overnight Volvo buses or can hire a taxi direct to the destination. You can also travel with the whole family by getting one of the vehicles on sale by camper trailers Sydney.
Triund to Delhi by Train
The nearest station is Pathankot railway station at a distance of 91 km from Mcleod Ganj and 88 km from Dharamshala. Further, you can hire a taxi, or direct buses (Punjab Roadways) are also available.
Triund to Delhi by Air
The closest airport from Mcleod Ganj is Kangra Airport (also known as Gaggal airport). You can easily hire a cab for Mcleod Ganj. However, buses are also available if you are on a budget trip.
Triund trek is quite accessible from Chandigarh and nearby areas thus attracts a lot of people on weekends. If you don't want to be part of that hustle and want to feel the star-studded sky alone, plan your trip on weekdays.