Travel
Best Tourist Places to Visit in Gangtok – 2017 Travel Guide
aSikkim, being one among the 'Seven Sisters of North Eastern India', is situated at the gateway to the North Eastern Region. The region is popularly known as 'Chicken Neck', named after the narrow piece of land there. Sikkim is well known for it's natural, picturesque landscape in the abode of nature. Gangtok, the capital of Sikkim is also at times called as Mini Switzerland for its beauty. Gangtok has won the accolade of being the Cleanest Tourist destination in India, by a Ministry, under Government of India. Being a major tourist attraction in northeast people always find them looking for best places to visit in Gangtok or nearby.
Gangtok has magnificent views of Kanchenjunga, uniqueness, and vibrancy of Indo-Tibetan culture. Plan your travel to Gangtok only to experience its untouched natural beauty.
Best Places to Visit in Gangtok
1. Monasteries in Gangtok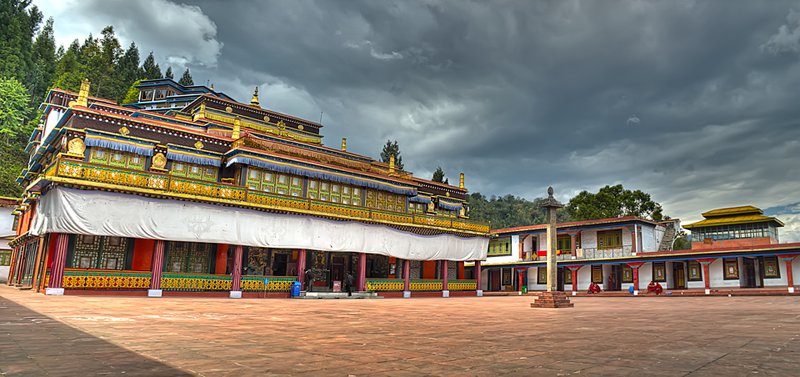 Sikkim though in India reflects an amalgamation of Indian and Tibetan culture. Buddhism is prevalent everywhere in the state, in the way of life of folks there. Gangtok and around has three monasteries that are old but significant. They represent different orders of Buddhism adhering to differences in their Little Tradition. These monasteries are important tourist destinations not just for praying but also to get aware of the culture.
The Enchey Monastery, the Do-drul Chorten Stupa complex, and the Rumtek Monastery are important institutions of Buddhist culture in Gangtok. These monasteries were built decades ago but stand today to spread the words of Buddha. They themselves are masterpieces of architecture, art, and colors. They are a must watch places to find peace and calmness through spiritual touch.
2. Himalayan Zoological Park Gangtok
This zoo is the highest of all high altitude zoos in India, has an elevation of about 2134meters above the sea level. Opened in 1958, it specializes in the captive breeding of the endangered species like the Red Panda and Snow Leopard. Apart from them, there are a variety of other animals and birds, a destination for true wildlife admirers.
3. Deorali Orchid Sanctuary
Deorali Orchid Sanctuary is adjacent to Nagyal Institute of Tibetology. Surprisingly 454 species of orchids are known to exist in this world, out of which about 200 are found in the sanctuary. Different species have a different flowering season but springs are best to have a maximum of them. The sanctuary also has more than 40 subfamilies of rhododendrons.
4. Tsomgo Lake or Changu Lake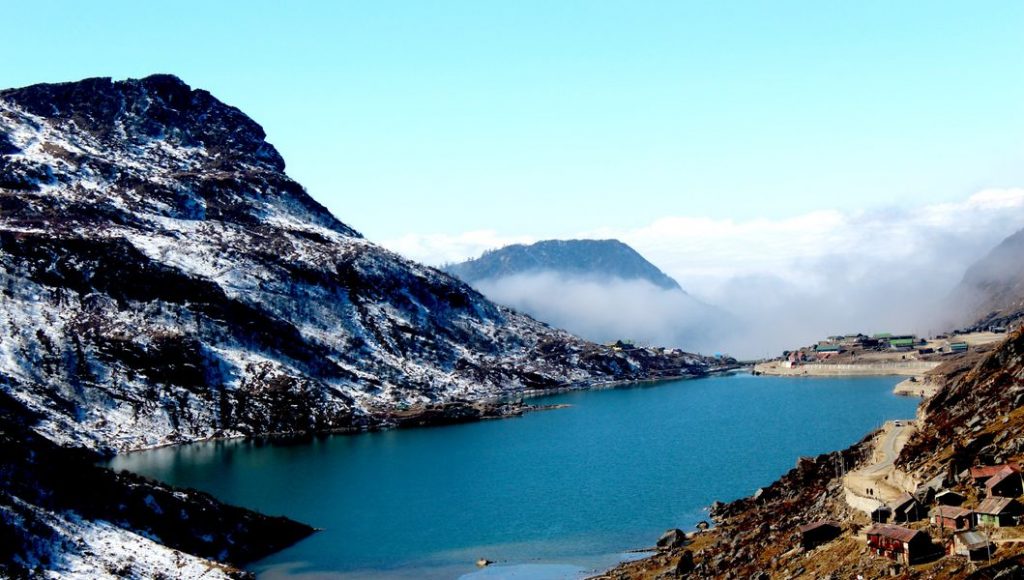 The Tsomgo Lake is of glacial origin, located at an altitude of 3,780 meters above sea level. Local people call it Changu Lake as well, it is close to the Nathula Pass and Chinese border. There is also a small temple of Lord Shiva and it is also a habitat for the Brahminy Ducks. Yak safari is a mandatory thing to do there and also to enjoy the beauty of Tsomgo. It is the best place for people who love flower photography.
5. Hanuman Tok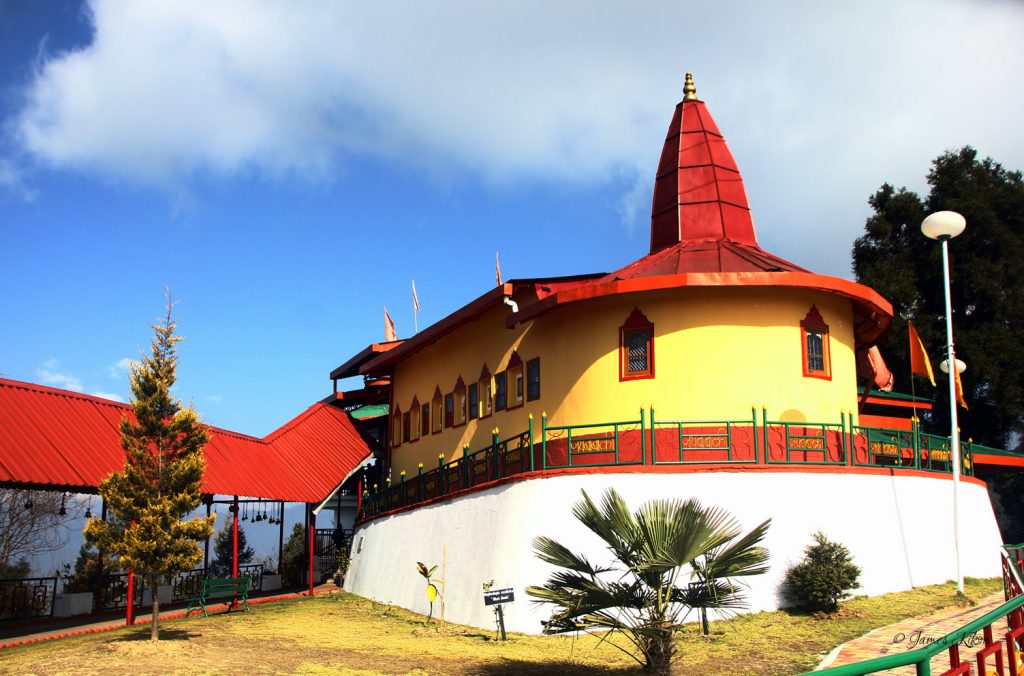 Hanuman Tok is a temple complex of Lord Hanuman on the top of a mountain. It is said that this was the spot Lord Hanuman rested while carrying the mountain with the "Sanjeevani" herb. It is notable as it is under the maintenance and supervision of the soldiers of the Indian Army. You don't have to plan separately for Hanuman Tok, it is on the way while going to Tsomgo Lake.
6. Nathula Pass: A Must Have Experience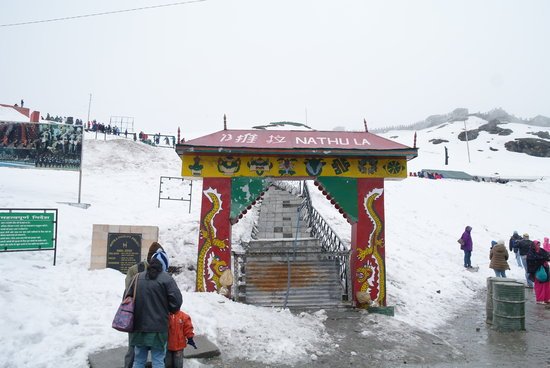 This is one of the great places to visit in Gangtok which no one should miss. The incredible mountain pass of Nathu La has located at a great height of approx. 4,310 meters above sea level and known to be one of the highest motorable mountain passes in the world. The pass is open to the citizens of India although one needs to register in prior. However, foreign tourists need a special permit. The Sino-Indian border is close by, it is a tourist destination with all snowy ambiance.
7. Khangchendzonga Biosphere Reserve
Khangchendzonga National Park and Biosphere Reserve is on the 3rd highest peak in the world, covering an area of 849.5 square kilometers. The reserve is a home to a multiple unique species of flora and fauna with around 550 species of native and migratory birds. It's a must visit place for nature lovers to adore her from arm's length.
8. M G Marg Gangtok
M G Marg is the important and prime marketplace of Gangtok city. It is probably one of the best places to visit in Gangtok to satiate your shopping needs. Apart from the green and clean layout, this market is famous for local Sikkim nd Tibetan cuisines. One can buy the art and artifacts from here as a souvenir of the visit to this great city.
9. Namgyal Institute of Tibetology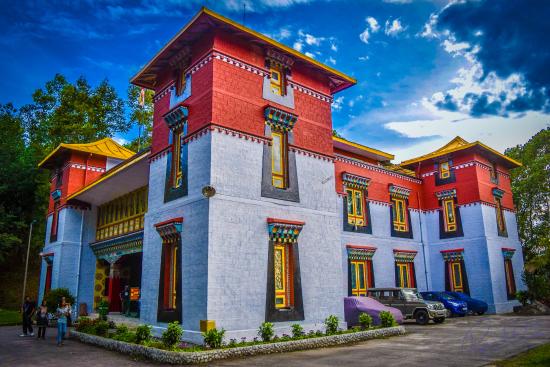 This institute deals in Tibetology, the cultural and other aspects. The museum of this institute is a major tourist attraction. It has a reflection of Tibetan art and culture through tapestries and paintings. It is a must visit place to be for those seeking for cultural know-how.
How To Reach Gangtok
Since you have decided to include these best places to visit in Gangtok to your itinerary, here is how you can reach Gangtok by different transport modes.
Gangtok has good road connectivity with all the highways and nearby important cities which is why you can get this Uhaul camper for sale to do the trip. Since it has a lot of sightseeing on the way as well, it is advisable to hire a taxi.
The airport nearest to Gangtok is about 125 kilometers away in Bagdogra, West Bengal. From the airport, you can hire a shared taxi or a private vehicle that will get you to Gangtok in around two hours.
The nearest railway station to Gangtok is about 150 kilometers away in New Jalpaiguri in Siliguri. The station has good connectivity with major cities like Kolkata, Mughalsarai, Patna, Kanpur, Mumbai, Hyderabad and New Delhi. From New Jalpaiguri, one can hire a taxi to Gangtok or go to Siliguri Bus Station and get a state-run bus to Gangtok, which will take you about 5-6 hours.
Best Time to Visit Gangtok
Gangtok is a place one can visit throughout the year. The weather remains cool and pleasant but it is advisable to visit the places in spring in order to enjoy the maximum of its beauty that is a consequential martini of lush green environment, topped with beautiful flowers and with snow at the horizons.
Tips Before You Plan a Trip to Gangtok
Do carry warm clothes anytime you visit as few sites there remains cooler.
Carry a windcheater and or a raincoat.
Plan your trip properly in advance with all your bookings so that you won't miss a site.
Now you have know-how about the few great places to visit in Gangtok, how to reach Gangtok and tips you need before you plan your trip. Gangtok, though is a destination that doesn't form the part of the discourse, is as pristine as eternally peaceful it is. Plan it and see yourself!!