Reviews
Lakme Absolute Lip Pout Matte – Victorian Rose Swatches & Review
Hello, lovelies! Lip Stains have got new definition ever since the crayons like packaging came into the existence. Keeping up with the trend, Lakme introduced the new range of matt Lakme lipstick collection. And that's how Lakme Absolute Lip Pout Matte Lip Stains came into the picture which is packaged like lip crayons. They seem super pretty and travel-friendly and I was quite excited to try them out. Therefore, I picked Lakme Absolute Lip Pout Matte Victorian Rose shade as I am a sucker for nudes and coral lip stains.
So without further talking, let's get straight into the Lakme Absolute Lip Pout Matte Victorian Rose shade's review.
Lakme Absolute Lip Pout Matte Lip Crayon
Product Description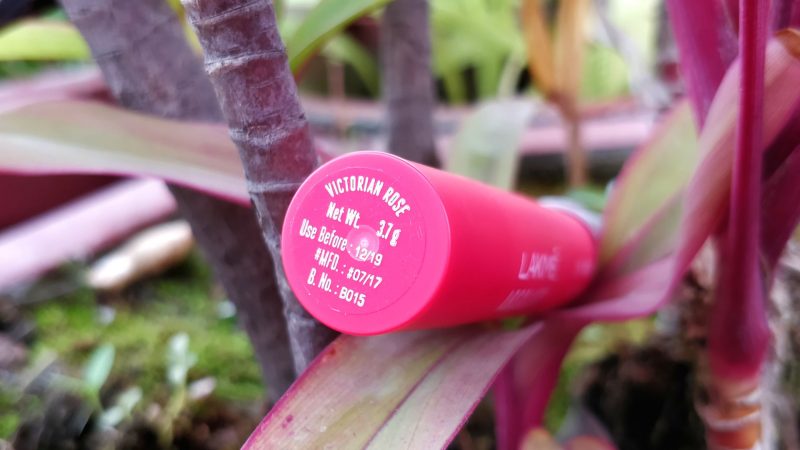 It's a range from Lakme presented in a crayon format. This stain lipstick is available in six classic matte color choices; Victorian Rose, Raving Red, Scarlet Red, Tangerine Touch, Pink Fantasy, and Magenta Magic. The design is retractable chubby crayon, hence, no need for sharpener making it perfect on the go Lakme lipstick. The crayon's texture is nice and mostly smooth. The shade is perfect for most of the skin tones unless you have specific color choices. According to claims, the matte texture stays on the lips for good long 7-8 hours without touch-ups. The fragrance isn't very aromatic or overpowering just feels like bubble-gum.
Price: Rs. 480 (3.5 grams)
My Experience
Victorian Red is a gorgeous coral shade with medium pink tone to it that suits my skin tone very well. For pigmentation, I would say this lip tint is fairly intense but not super deep. This shade is the most spectacular tint among the entire range and I personally loved it how it came out on my lips. The best subtle color, neither too bright nor too dull, it comes out to be a peachy kind of rose pink which is perfect for college going girls.
Also, I am quite impressed with the lasting power of Lakme Absolute Lip Pout Matte Lip Stain which stayed on my lips for good long 8 hours without frequent touch-ups. Even after gulping several cups of tea (being a tea addict) and meals, the formula chose to stick to the lips and that is awesome. Also, a huge plus point that they did not transfer to any of my teacups that makes it a super long lasting lip stain with close to 0% transferability.
What Went Wrong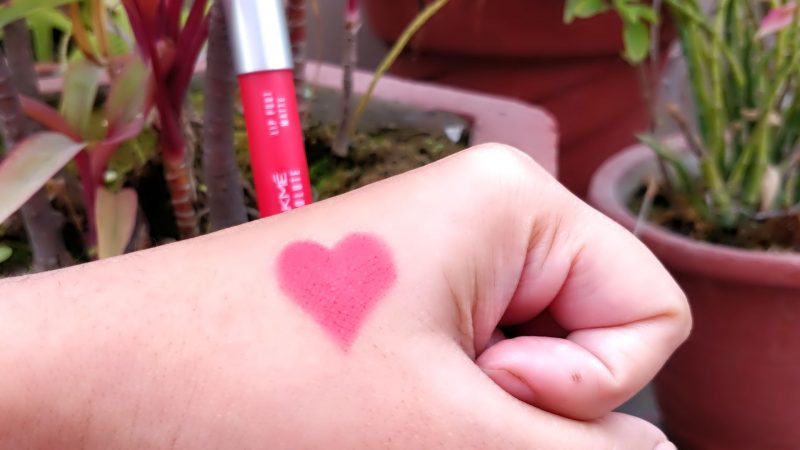 Texture, however, made me a bit sceptical about it as it took me more than 10 strokes to spread it evenly all over my lips. To get the actual color, you have to drag it and rub it over and over making it difficult sometimes. Also, the texture is not at all creamy as you'd expect from a matte lip stain and accentuates the dry patches of your lips. During my usage, it dried out my lips and made them look chapped and patchy, thereby spoiling the look specifically in winters.
Verdict
I would suggest you exfoliate your lips and apply a lip balm underneath for best and even results. I myself tried it in this way so it doesn't accentuate my dry patches. Since the lips are already moist now, the crayon glides evenly on the lips with little efforts. Even though I had applied lip balm before the color application, the finished result was still an absolute matte, which is amazing!
Overall, I liked the color and the matte feel with almost zero transferability, which I absolutely adore! Also, it can survive lunch and coffee breaks easily and lasts longer than any crayon format available right now making it a total worth buy.
Pros
1. Travel-friendly retractable crayon stick.
2. Perfect pigmentation.
3. Super matte finish.
4. Survives all your meals.
5. Zero transferability.
6. Affordable.
Cons
1. Extremely dry.
2. Doesn't hydrates dry lips.
3. Not effortlessly smooth.