Beauty & Wellness
Detox Tea Recipes for Weight Loss: Homemade Solutions of Getting Fit
You probably would have come across a lot of detox tea recipes for weight loss lately. And you can thank the well-advertised word "Detox."
Be it a regular job or a tedious treasure hunt kind of assignment; tea has always proven itself as a core friend acting as stress and fatigue buster. And those chit-chats over the tea are revered across the ages and cultures.
Being a tea addict and on weight loss spree, I researched about does detox tea helps in weight loss. And to my surprise, if consumed maintaining a healthy lifestyle it can bring significant health benefits from boosting metabolism and immune system to detoxify the liver.
Also, known as slim tea or DIY weight loss tea, detox tea is simply comprised of boiled water with herbs or plant material such as roots.
I recommend you to not just rely on a one single detox plan for weight loss. If you want to go the route of healthy living, you should also incorporate detox water and light exercise along with these homemade detox tea recipes.
These detox tea recipes would help in regaining, boosting and maintaining health.
1. Tulsi Detox Tea – Homemade Herbal Tea Recipes for Weight loss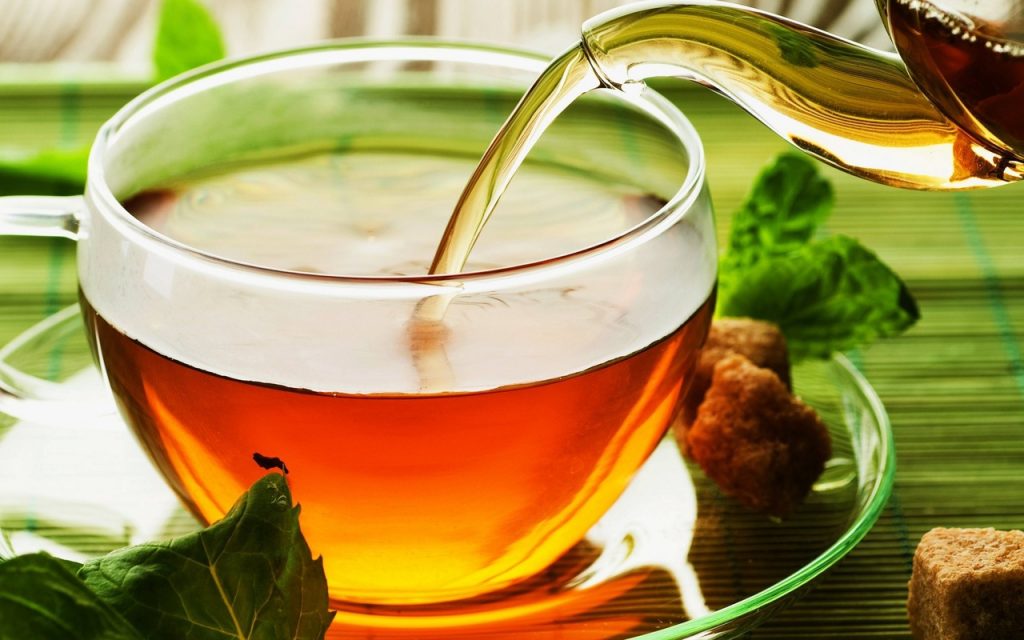 Tulsi or The Holy Basil is as much honorable as it is praiseworthy. Yeah!!  Honorable because it is considered sacred in Indian culture as the Queen of Herbs and praiseworthy, let's discuss that. Tulsi has germicidal, Anti-fungal, anti-bacterial, anti-carcinogenic and anti-biotic properties along with treating various lifestyle diseases & problems. This particular detox tea recipe for weight loss is very efficient if consumed regularly.
Preparation
Boil few Tulsi leaves in water for some time so that the overall amount of water reaches to the ¾ of the original level. Avoid using sugar if weight loss is your prime concern. You can add a little bit of honey instead. Enjoy the drink and stay fresh.
If you find implementation difficult, you can also check alternatives.