Reviews
Himalaya Herbals Anti-Hair Fall Cream Review: Worth Buying Hair Fall Solution?
Hair fall has become a common problem for many people around the world. If you've been experiencing excessive hair fall, there are several reasons for hair fall. It may be hereditary, seasonal but mainly the lifestyle is to blame. Nowadays most of the people have a busy schedule where they don't get enough time for home remedies to treat hair fall. Apart from adapting to a healthy lifestyle and eating habits, one can also look for good hair cleansers and hair creams for hair thinning. While I was looking out for a hair cream to cure hair fall, I came across this product. The Himalaya Herbals Anti-Hair Fall Cream isn't the latest offering for sure, however, it seemed promising. Hence, I picked this product.
I have always been concerned about the chemicals laden hair care products, hence, I picked the Himalaya Herbals Anti-Hair Fall Cream as it is mostly natural. I have been using this hair cream for about a month now, read on to know how the product worked on my hair.
Himalaya Herbals Anti-Hair Fall Cream Review
Ingredients
Himalaya hair cream is made out of the combination of two major natural ingredients; Bhringraj and Amla. Bhringraj contains phytochemicals like wedelolactone and eclalbosaponins that strengthen the hair root and promotes hair growth while keeping them healthy. Amla, being rich in Vitamin C and polyphenols helps maintain hair color, treat hair and scalp, and delays premature greying.
Price: Rs. 66 (100ml) Check here
How to Use Himalaya Anti-Hair Fall Cream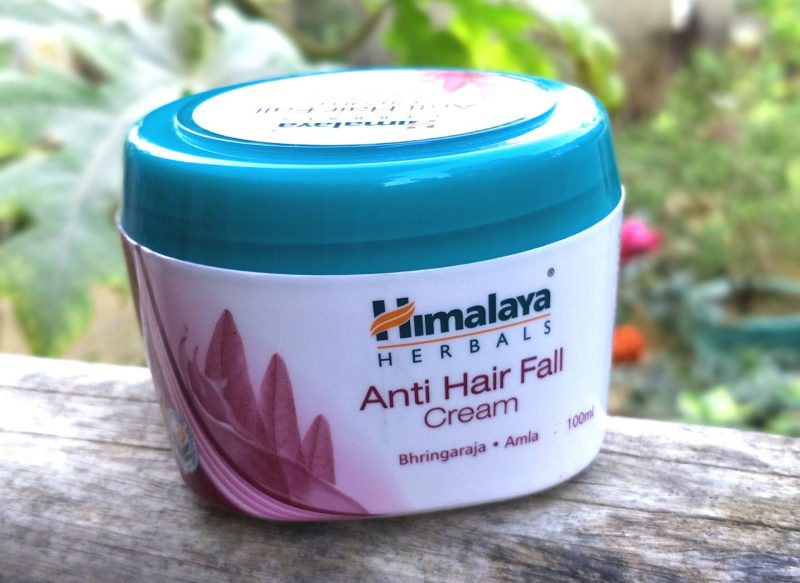 The formula works from the roots, hence, it has to be applied to the scalp.
Massage cream gently into the scalp using fingertips in circular motion. Use before shampooing your hair to reduce hair fall and maintain a soft and shiny texture.
For best results, use any anti-hair fall shampoo.
This anti-hair fall cream is suitable for all hair type and safe to use on colored hair as well.
My Experience
The consistency is neither too thick nor runny which makes it easy to apply to your scalp. The fragrance is also not very strong and leaves a pleasant mild fragrance every time you wash your hair. It is milky white in color and slightly fluffy texture. Just take it out of the jar and massage the scalp gently. It quickly gets absorbed while massaging without leaving your hair oily and dampened. It doesn't feel greasy at all, however, you can feel your hair moisturized.
I use Himalaya Herbals Anti-Hair Fall Cream thrice a week at least 2-3 hours before washing my hair. During my usage, I also gave a little steam(additional step) to my hair for better penetration of cream. I followed the same routine for over a month and I could see a visible difference my hair's texture. I am not sure whether it controls the hair-fall as they claim, but I am sure it leaves your hair well-nourished, soft, and manageable that eventually reduces the chances of hair breakage. Thus the hair grows stronger and longer. Those who are finicky to use hair oil can go for this extra nourishment.
I have also tried this cream after hair wash and the results were a real mess. It ended up leaving an absolutely greasy scalp, flat, and damped tresses. You can leave it overnight if you want or use it before hair wash would be a perfect way to get healthy and soft hair.
Pros
1. Extremely affordable
2. Mostly natural thus no side effects
3. Improves overall health of hair
4. Best replacement for hair serums
5. Travel-friendly
6. Controls dryness and frizz
Cons
1. Contains parabens
2. Can't be used after hair wash as per claims