Men and women both have facial hair growth on their faces but it is something that annoys women the most. For us, unwanted facial hair is a nightmare. And most of the women keep on battling with the thought how to remove facial hair naturally.
Usually, the facial hair growth is light brown and fine in nature. However, some women experience darker, thicker, and coarse hair growth. This is because of hormonal imbalance, irregular menstrual cycle, consequences of some medications, and secretion of higher levels of androgen production.
There are several facial hair removal techniques that remove unwanted hair from face. Some of the best facial hair removal methods for women are waxing, shaving, hair removal creams, and laser hair removal treatment.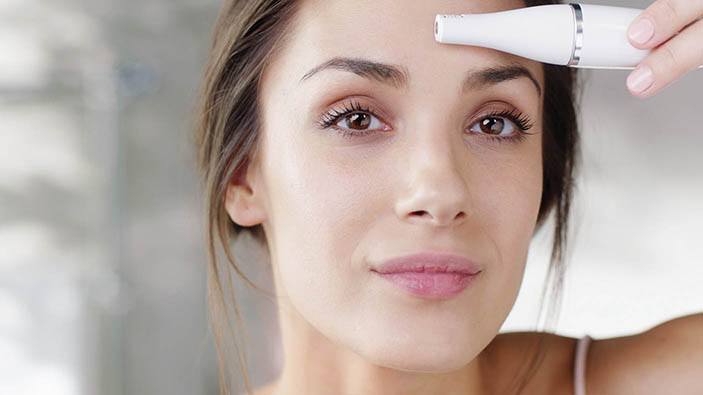 Here I would talk about few best home remedies to remove facial hair at home using some ingredients from your kitchen.
By end of this post, you lovelies will know how to remove facial hair naturally at home without causing harm to your delicate skin.
6 Ways To Naturally Remove Unwanted Facial Hair
1. Egg White Mask – Remove Unwanted Hair from Face
Eggs are rich in protein content that makes it your skin's best friend. They not only curtail facial hair growth but also keep your skin fresh and young.
Egg white is sticky in nature, thus sticks to facial hair efficiently when dries out and helps you peel the excess hair growth. You might experience a little pain as it will pluck out the facial here but the intensity will be much lesser than facial waxing.
How to use it?
Break an egg into a bowl and separate the yolk from the egg white as we'll be using just egg white. Take a tablespoon of corn flour and beat the mixture until forms a smooth paste.
Apply the mixture on the entire face or only to the affected areas. Place 2-3 tissue paper over it and let it dry. When the egg dries out, try pulling out the mask in opposite direction so that your facial hair also gets pulled out.
2. Gelatin Facial Hair Removal Peel Off Mask
This is one of the easiest home remedies to get rid of facial hair instantly. Gelatin also helps in treating blackheads as well along with eliminating unwanted hair. Though this home remedy is a little bit messy and smelly too, therefore, many people don't opt for this one.
However, the noticeable difference and results make you feel that it is worth a try. It is sticky in nature, hence, facial hair comes off easily. You can add a few drops of lemon essence or milk or any essential oil to suppress the smell.
How to use it?
Take a tablespoon of unflavored gelatin powder and mix it in a bowl with 2-3 tablespoons of milk. Add a few drops of essential oil of your choice and squeeze in 2-3 drops of lemon as well. Mix the paste well and heat it in the microwave for about 20 seconds.
The mixture has to be applied on the face immediately after taking out from the microwave. Be careful while applying, keep it away from your eyebrows. Let the mask sit on your face for 5 minutes. Once it completely dries out, you can peel it off in opposite direction using your fingers.
This home remedy not only removes unwanted facial hair naturally but also helps in getting rid of blackheads and dead skin cells.
3. Wheat Bran Scrub
Wheat bran is the left out product from the wheat grain refinement process. Wheat bran benefits for skin has always been told by our granny and most of us surely underrated it. It is rich in minerals, protein, and Vitamin B, that helps skin looking healthy and young.
It works as a great skin exfoliator and is used in making a variety of face masks and scrubs. This is a natural facial scrub that not only removes facial hair but also effective on wrinkles.
How to use it?
Take 2-3 tablespoons of wheat bran and mix it with milk and rose water to make a paste. Apply this mixture over entire face or only to the affected areas and rub gently in circular motion.
Keep on scrubbing gently until dries out completely and rinse it off with normal water. Repeat the process 2-3 times a week for visible effects.
4. Turmeric and Chickpea Flour
Also known as gram flour, it is a versatile ingredient that fights various skin problems. A trivialized kitchen ingredient which not only exfoliates the skin but also eliminates dead skin cells and removes facial hair as well.
Turmeric, on the other hand, comes loaded with powerful anti-oxidants, fights bacteria, and can seriously reduce hair growth. Combining together makes it an effective home remedy on how to remove facial hair naturally.
How to use it?
Take 2 tablespoons of chickpea flour, 1 teaspoon of turmeric powder, and mix it together using either rose water or milk until form a thick paste.
Apply the mixture on your skin and wait till it dries out a bit. Now massage your face gently in the opposite direction of hair growth. Repeat this process 3-4 times in a week to witness the maximum result.
5. Saw Palmetto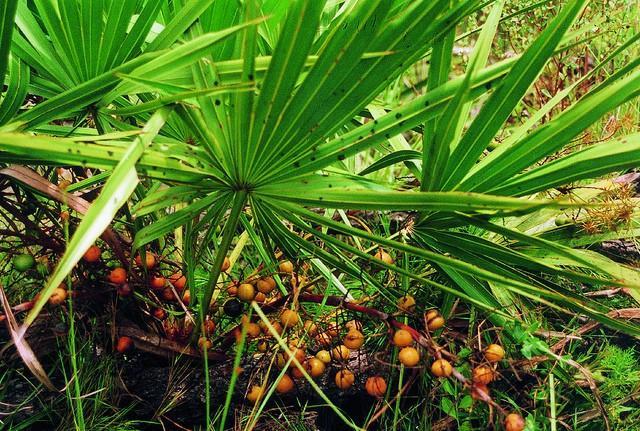 It is also known as Serenoa Rapens and native to Southeastern US. It is a palm-like plant that has anti-androgenic effects and known to be used in treating women with hirsutism problems.
The anti-androgenic properties of the plant help in lowering down the male hormone called androgen which is the major cause of coarse hair growth seen in women. Regular intake of Saw Palmetto extract can visibly reduce the hair growth naturally.
How to use it?
Saw Palmetto extract is available in the form of capsules, dried berries, and liquid tinctures. According to studies, the recommended dose is 160mg twice a day. You will need to be regular at it to see the effective results and get rid of facial hair. However, we suggest you consult your doctor prior to using this.
6. How to Remove Facial Hair Using Oatmeal
Oatmeal is grainy in nature that makes it one of the best natural scrub that can scrub away unwanted facial hair. It contains anti-oxidants that heal skin damages, removes excess oil and dirt, and reduces skin redness.
If you combine oatmeal with lemon and honey, it works as a great skin exfoliator that removes facial hair naturally. Lemon juice works a bleaching agent and honey, being a natural skin moisturizer hydrates and moisturizes your skin.
How to use it?
Take a 2 tablespoon of ground oatmeal, 1 tablespoon of honey, and 1 teaspoon of lemon juice. Mix all the ingredients and make a consistent paste that can stick to your skin.
Apply the paste on your face and leave it for 15-20 minutes. Once it dries out, rub the face and affected areas gently in a circular motion for at least 5 minutes and wash it off using lukewarm water. Repeat this home remedy for facial hair removal 2-3 times a week to see the evident changes.
Take Away
Above described home remedies on how to remove facial hair naturally may take time as it is not an overnight process. You will have to be patient to see the positive results as it might take even a month or more than that. However, it is important for you to try out these remedies and analyze which one is working best for you.