Don't we envy the people having acne-free and flawless skin? Having a beautiful skin is the desire of many. We take help of different chemical laden products and supplements to improve our skin tone. But, hardly do we know that there are many natural ingredients around us that are extremely effective in improving our skin and making it glow. Gram flour, also known as besan is one such versatile ingredient.
The cuisines made out of Gram flour are delectable, isn't it? But do you know that gram flour possesses properties like high nutrient and high fiber content which makes it good for skin too? The gram flour helps treat pimples, betters the tanned skin, moisturizes the skin, and reduces the excess oil in the skin. It gels up with other healthy ingredients too and makes the skin even more clean and nourishing. Let us look at some of the benefits of gram flour.
Gram Flour Benefits for Your Skin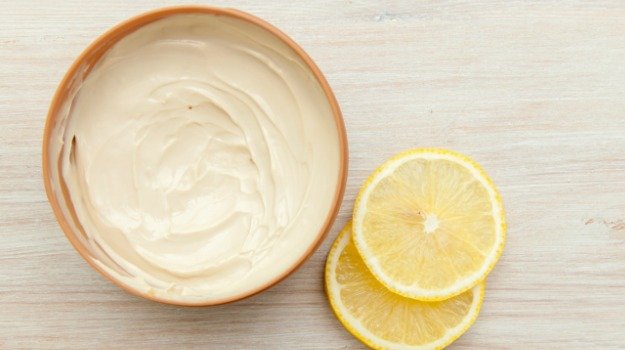 1. Treats Acne and Pimples
Normally, the pimples are more commonly developed on the people having oily skin. Using the beauty creams available in the market can worsen the situation. Even if it works, the results are short-lived. Adopting the natural remedy is the best thing to do. The gram flour absorbs the excess oil from the skin and hence is ones for treating pimples. It also possesses antibacterial properties which kill germs and bacteria that are the primary reasons to cause pimples. The zinc content in the gram flour also helps fight infections.
You can add honey to gram flour in 1:2 proportion to create a paste. Honey has antimicrobial properties and helps to moisturize the skin. You can also add turmeric to make the skin more glowing. Apply the mixture directly on your skin and the pimples. Let it be on the skin for about 30 minutes. Soon you will notice that the pack has dried up. Now it's time to rinse your face with slightly warm water, and you are done. Repeat twice a week.
2. Removes dead skin
One of the best benefits of the gram flour is that it exfoliates your dead skin. You can create a body scrub at your home rather than buying costly ones from the market. You can make a paste of gram flour, ground oats, and corn flour in 3:1:2 ratio. If you wish, you can add a little milk too. Mix it and apply to your body or to the place where you find the dead skin.
Not only it will help remove dead skin cells but will also eradicate sebum and filth. Use this mixture occasionally while taking a bath.
3. Makes skin fairer
Need instant skin fairness? Did you know that gram flour helps create skin whitening? To make this pack, mix 4 spoons of gram flour with 1 spoon of orange peel along with one spoon of milk. If you can use fresh extracted cream out of the milk, and use it with a plant based skincare is even better.
Apply this pack on your face and neck too. Let it be on your skin for at least 30 minutes. Then wash your face with cool water. Repeat thrice a week for getting best results. You can apply this mixture on any part of your body.
You can also add grinded lentils, fenugreek seeds, and turmeric to gram flour to form a paste or powder. Mix some milk in this powder or paste and apply on your face regularly while bathing.
4. Removes tanning
Is the tan on your skin haunting you? You need not worry anymore, as gram flour helps as an anti-tanning material. You need to add a few drops of lemon juice to the gram flour and then add the yogurt. Also, add some salt and make it a fine paste. Apply this paste on your face and neck. The paste will get dried in 30 minutes. After it dries, wash your face and neck with cold water. This mixture can be used daily while taking bath.
5. Removes blackheads
To remove blackheads with the help of gram flour, take 2 spoon of it, add curd and turmeric to it. Also, add honey. The goodness of all the ingredients here will help fight blackheads. Apply this paste on your face. Rinse after 30 minutes.
These were some of the best and easy home remedies using gram flour. Please note that you need to be consistent to see desired effects. Lets us know in the comments if you've tried any of the above home remedy and found it effective.