Travel
My Ultimate Travel Bucket List to Visit Before I Die
I haven't been everywhere, but it's on my list.
We start imagining the world as a child ever since we gain the ability to understand, remember, and observe. With each passing year, there are certain things that ultimately get into our head and lined up for persuasion. Some of them may fade away with time while a few leave an impression in the hope that someday they'd get fulfilled – we call it the "bucket list" (Sounds fancy, right!) I have always dream to go to one of those whitewater rafting trips, and live the experience of being in the water with my friends.
In my early childhood, being the only child, I vented out my inner voice through diaries, last paper of school textbooks, and now blogs (now that feels so grown up). Transitional mid-20's made me realize that I've always been a gypsy at heart. I wanted to travel solo since forever which I successfully did anyway. So I thought why don't I write about my travel bucket list where I aspire to be in next few years.
We all get inspired to travel in some or the other way. Nowadays, social media, movies, travel magazines and most importantly Instagram plays a key role in shaping up your imaginations. I don't think there is any defined magic formula for that. Instagram has been a great source of inspiration for many, and I am no different.
I am lucky to have come across some really passionate travel photographers, and travel storytellers who visit such incredible places and their experiences always help to add more destinations to my travel bucket list.
Thanks to my work that makes me meet and talk to different people of the communities and people around the world. Having said that, I have been daydreaming about all of the below-mentioned destinations that top my travel bucket list which I'm putting out in the universe hoping to leave my footprints sometime soon. For other great destinations, you can look here and try them as well.
1. Norway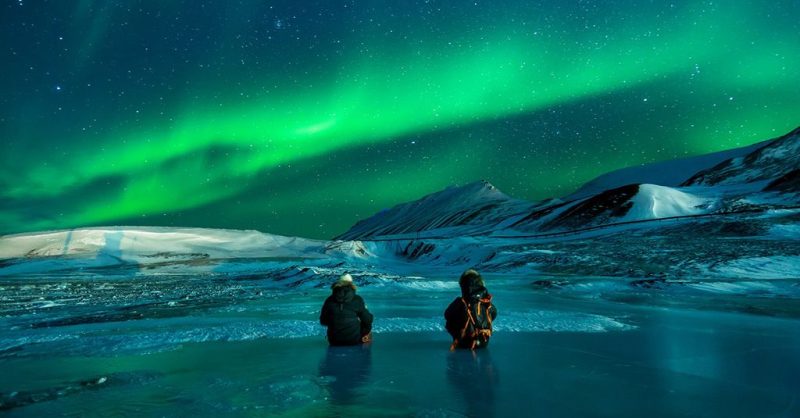 There's no denying that it is one of the most stunningly dramatic destinations on our planet. Aurora borealis, also known as Northern lights are a fantastic phenomenon and undoubtedly a major reason to visit Norway. This has been on my travel bucket list since forever. I know Northern Lights are elusive, but I'd happily spend weeks hunting them using a night vision scope for ar15.
Tromso is the best place to experience Northern Lights due to its extreme north location and the weather conditions. Lack of clouds and dry weather make conditions perfect for spotting Northern Lights.
Whether you are summiting its steep mountains, culture kissed cities, cruising deep fjords, camping, hiking or natural beauty, this Nordic nation boasts best firsthand experience. If that wasn't enough, Norway was voted the happiest country in the world in 2017.
2. New Zealand
I am a huge fan of fantasy adventure 'The Lord of the Rings' and 'The Hobbit' movie series. And let me tell you New Zealand wasn't chosen as the location for filming these movies for nothing.
It's undoubtedly one the most scenic and spectacular places on earth. I have seen the pictures from my friend's recent weekend vacation, and I figured out New Zealand is the place to satiate my appetite for outdoor adventures.
New Zealand is known as the adventure capital of the world. And why it wouldn't be? After all, where else you get to do skydiving, skiing, bungy jumping, kayaking, white water rafting, paragliding, Shotover jets and millions of other activities within a 100-mile radius.
Also, I want to experience the hobbit houses where The Lord of the Rings was filmed. However, most of the sets were taken down after shooting, but some of the hobbit houses and a bit of shire still remain as it was shown in the movies on the North Island. Need I say more?
3. Japan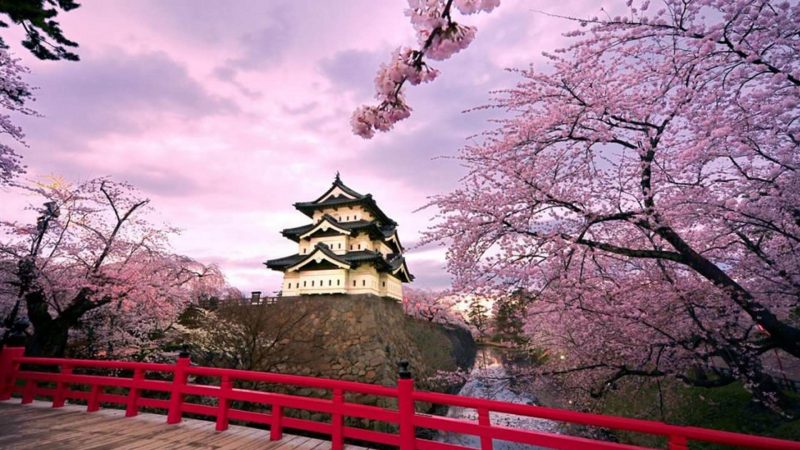 Not many people would mention Japan on their travel bucket list sometime back reason being of its long isolation history. But Japan has been on my list because of many interesting things such as ultra-modern technology, ancient culture, and exquisite natural landscapes.
For me, one of the main reason to visit Japan is to experience Cherry Blossom season and Cherry Blossom Festival. Cherry Blossom appears only for a few weeks mostly in April. It is that time of the year when everything turns out painstakingly painted and pink flowers falling all around.
I just want myself to soak into those white and pink flower petals and make a time-lapse video of blossoming trees in Kyoto, Tokyo, and around Mt. Fuji. Japan is a country full of serenity and natural beauty. I'm all set to lose myself in some breathtaking views, rich culture, and cherry blossom (Yeah! I am obsessed with cherry blossom trees).
4. Austria
Mountainous landscapes, lively villages, and fondness for cakes and coffee are just handful reasons to visit Austria at least for me. Austria is rich with history seeding from the days of Holy Roman Empire. Great music and mouthwatering delicacies make it more lucrative.
I am a sucker for natural beauty and this what one finds in abundance here in Austria. The Alps, green pastures, the snow-capped mountains, and crystal clear lakes are beautiful sights to behold.
Some of the best ski resorts might catch the attention of adventure seekers (caught mine already!). Austria is one of the best-kept secrets of Europe as it lies in the enormous shadow of neighboring Italy and Switzerland. I am just waiting for the right moment to head there.
5. Finland
Imagine staying in a glass roof igloos watching the Northern Lights dance in the crystal clear skies, visiting Santa Claus Village in Rovaniemi to see Santa in his home (after all he does exist, and he is Finnish!), touching the far end of the arctic circle; sounds coming straight out of fairy tale?
That's Finland which is a hidden gem situated far up North. There you can experience extreme Narnia like winters, and most importantly summers are more enjoyable here. Locals don't waste even a minute of their summer which inspires a lot of others to appreciate life and live it to the fullest.
So this is my travel bucket list which I crave for and aspire to fulfill sometime soon. What's yours? Let me know places itching to cross off your travel bucket list. Please comment below and let me know, I would love to add few more destinations to my list.