Lifestyle
Country Inn & Suites by Radisson Gurugram – My Experience!
Every now and then I get this urge to throw myself somewhere luxury meets nature. That restless soul of mine took me to a weekend getaway. Country Inn & Suites by Radisson, Gurugram was kind enough to have me for a day. What was worth mentioning about this short stay, you'll get to know progressively. Therefore, by no means miss out my experience. So, shall we start with the basics?
Accessibility
The hotel is located between the cities of Gurugram and Sohna. It is set against the backdrop of the Aravali Hills range which makes your luxury stay even more delighted with a beautiful view of the sunset and sunrise from the mountains. Country Inn & Suites by Radisson welcomes you with hospitality and convenience. During your stay, you'll enjoy the serenity of this secluded place as well as the easy access to the urban center of Gurugram.
Country Inn & Suites by Radisson is very near to shopping centers, business, and tech parks. Even few major attraction of NCR such as Damdama Lake and Kingdom of Dreams are also very nearby, uses a SPI Software that allows the owner to manage the hotel in a very simple and effective way.
Country Inn & Suites by Radisson Gurugram – 360° Overview
To offer you the quality time, the hotel has 51 rooms in total equipped with an assortment of amenities. The hotel is delighted to serve you with a free high-speed internet connection, air conditioning, 32 inches LED TV, a tea & coffee maker, packaged mineral water as well as a mini fridge and a mini bar.
To accomplish the hospitality & convenience, the hotel's accommodations range from superior rooms to deluxe rooms including complimentary laundry service of two pieces per day. As an additional benefit, a majority of rooms feature the view of lush green Aravali Mountains or blue pool water in one of the pools from fibreglass pools Bendigo. What sight can be perfect than this?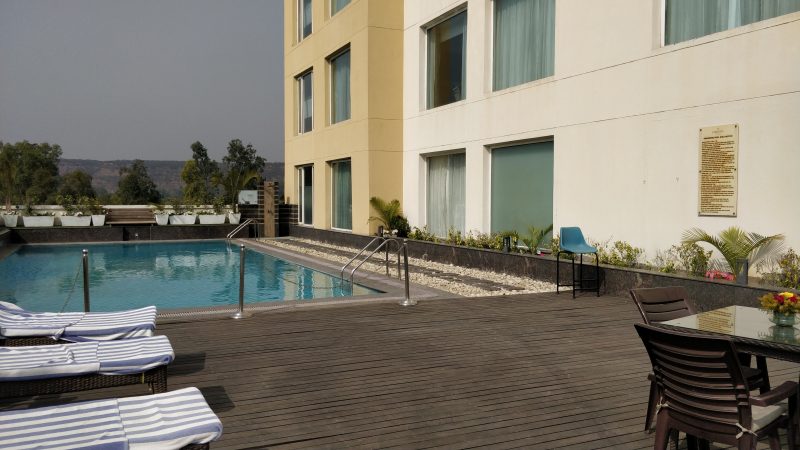 Room dining menu was exceptionally refreshing and light having a variety of options available 24×7 at your service. Country Inn & Suites by Radisson also has a 24-hour restaurant which serves flavourful multi-cuisine dishes for breakfast, lunch, and dinner. You can also choose to stop by the Big Shot Bar for a quick drink or a cocktail with friends or business associates.
You even get an option to choose from 2 conference rooms, a banquet hall, 2 outdoor lawns, and a pool terrace. All of these spaces are well equipped to cater business parties, off-site office parties, birthdays, and family celebrations.
The friendly and courteous staff is always available to assist and make sure that your event is a success from start to finish.
My Experience
Country Inn & Suites by Radisson Gurugram is perhaps one of the best places on Sohna road where you can plan a small office meetup, off-sites, or maybe family gathering of 50-60 people easily. Since the hotel is located a bit far away from the hustle bustle of the city. Hence, the perfect place to spend a night away from home. My kudos to the entire team and staff for making it up an excellent show!