While there are celebrities like Meryl Streep who loves to flaunt her natural silver color, there are many of us who chose to play with the hair colors. From turning our hair from grey or white to black to going chic with colors like burgundy and blonde, we love to explore different hues. But, one thing that we must not forget is that almost all the hair dyes are chemically laden that can lead to skin irritation, respiratory issues, and can even cause cancer.
As per the study published in the International Journal of Trichology in the year 2013, out of 263 people who used hair dyes, 96% found hair unsafe for lactating and pregnant women and 63% reported headaches and 38% reported itching. Also, as per a study published in Public Health Reports in 2005, it has been reported that regular use of chemical hair dyes causes increased risk of bladder cancer.
If we can color our hair naturally without getting susceptible to the toxicity, how does that sound? Let's get started to learn how to dye hair naturally using the most natural and easily available ingredients. Here are some easy ways to color hair naturally at home.
6 Ways to Color Hair Naturally at Home
1. Henna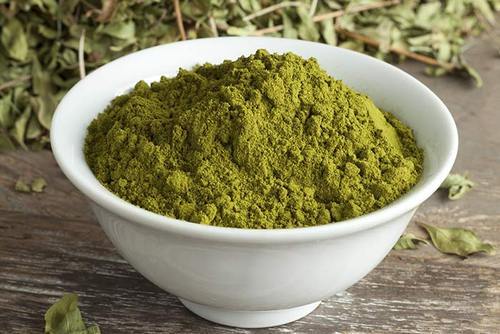 Henna has been the most widely used way to alter the hair color. It is the most long lasting and the healthiest option to color your hair. To dye your hair using henna, mix henna with water in 2:1 ratio. Keep mixing the ingredients until it is combined thoroughly. You must get a viscous consistency. You can adjust water as per your wish. Let this mixture rest overnight or about 8 hours.
Now, apply this mixture to your hair along your hairline till until all of your hair is covered. Keep the hair henna cladded for at least three hours. Then you can wash your hair. Your hair may become red, orange, or burgundy depending upon the actual color of the hair and quality of henna. This is one of the best home remedies to cover gray hair naturally at home. Some people also mix lemon juice to the mixture to color the hair more effectively and to add some natural shine.
2. Color Hair Naturally Using Black Tea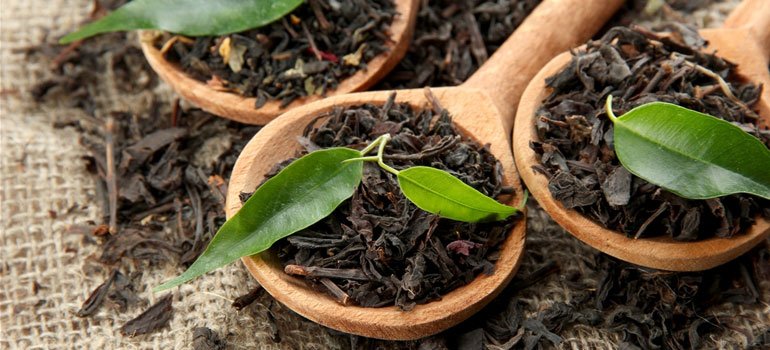 Black tea not only dyes and darkens your hair but also makes your hair shinier. If you want to get rid of gloomy and dead hair, use black tea to rejuvenate your looks. It is quite an easy way to dye your hair as black tea is commonly available at home. All you need to do is to boil the black tea leaves along with a cup of water.
You can also use 5 tea bags. After a few minutes, keep the mixture aside and let it come to the room temperature. Now, apply the same to your hair and let it be for an hour. Now rinse your hair but don't use shampoo. You will have to repeat this process at least once in 15 days to get the desired result. Regular application not only improve your hair texture but also help in getting the natural hair color without harming hair.
3. Color Hair Naturally with Coffee
Brown is in, isn't it? The brown color looks good on most of the people. You can use black coffee to dye your hair to a dark brown color and hide your natural gray hair color. For doing so, you need to brew the coffee strongly.
After it cools, use the coffee to pass through your hair. Keep massaging with it. Keep your hair just like this for half an hour, and then rinse your hair using apple cider vinegar to get a darker shade. For best results, do this at least once or twice a week.
4. Herbs
Not only do these herbs taste delicious, but they are also an amazing natural way to get different shades of hair color. The herbs like calendula, marigold, rosehips, and hibiscus can give redness to your hair, while the herbs like rosemary, nettle, and sage are best to make your hair look darker, and the herbs like calendula, marigold, saffron, and sunflower petals can make your hair look blonde. You can use these herbs by simmering them in water for about 30 minutes and then pour the same on your hair and let it dry in the sun.
5. Dye your Hair Naturally Using Beetroot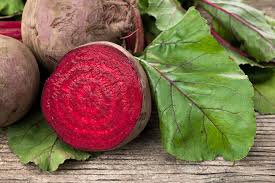 Want to add a freshness of red to your hair color? You can use beetroot juice to give your hair a strawberry blonde, deeper red, or auburn color. You can also mix carrot juice with beet to give your hair a reddish orange hue. Apply a cup of the beet-carrot juice to your hair. You can optionally mix some coconut oil in the mixture as well. It will help condition the hair. Let your hair rest for an hour. Rinse with apple cider vinegar.
6. Lemon
This home remedy to color hair naturally is the easiest one. Lemon can bring highlights to your hair because of it's bleaching properties. Apply freshly squeezed lemon juice to your hair and leave overnight. If you can sit in the sun, you will get better results. You will have to apply several times to start getting the results.
These were some of the most practical and easy ways to color hair naturally at home without needing some fancy ingredients. Please keep in mind that going natural way always takes time. Hence, be patient while observing the effectiveness of the remedies. If you have been using any other home remedy to cover gray hair naturally, please let us know by commenting down below. We would be more than happy to know about your experiences.