Lifestyle
Different Types of Bra Every Women Should Know About
Bras are considered as one of the most practical inventions for women across history! They are functional as they have provided support to women's breast as well as help provide a flattering shape to the bust. It is used by women all around the world and is sometimes reckoned as a necessary pain.
Bras originated from corsets and fabric wrap bands which were the earliest known garments that gave support to a woman's breasts along with shaping the hips and the waist.
One of the shortcomings of a corset was the constraint it had on ones breathing. It was not only uncomfortable but also difficult to wear and take off. These details paved the way to remodel the corset.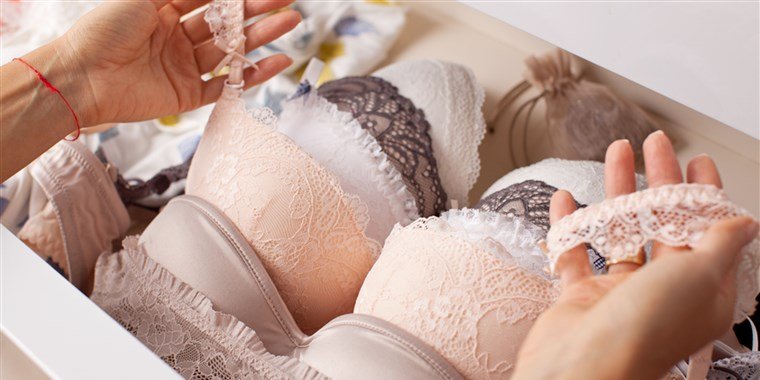 A bra was considered as a private under clothing, but now it has transformed itself as a piece of garment which need not be shrouded in secret and can be now worn with pride.
There are a plethora of choices and types of bra to choose from since they are made to cater to specific requirements. A woman's body is absolutely distinct from another and has individual needs.
19 Types of Bra Every Girl Must Know
The revolution in the varieties of bras that is available today has been of a great help to all women across all age groups. Here's a foolproof list of different types of bras that's available for all women.
1. Convertible Bra
These bras are perfect to be used in multiple styles from one-strap, two-strap, cross-back or strapless. These versatile bras come with a detachable strap which can be used in any way one prefers such as criss-cross, halter or racerback. You can pair convertible bra with off-shoulder top, tube tops, halter tops or dresses and straps can be adjusted accordingly for seemless experience. Learn more about scheduling an appointment with Breast augmentation Las Vegas on this site.
2. Cage Bra
These bras are superb to show off with sheer back or low cut outfits! They are both sexy and supportive with their multi-strap necklines and backs. Not only they do look stylish but also provide additional support to bigger breast sizes.
3. T-Shirt Bra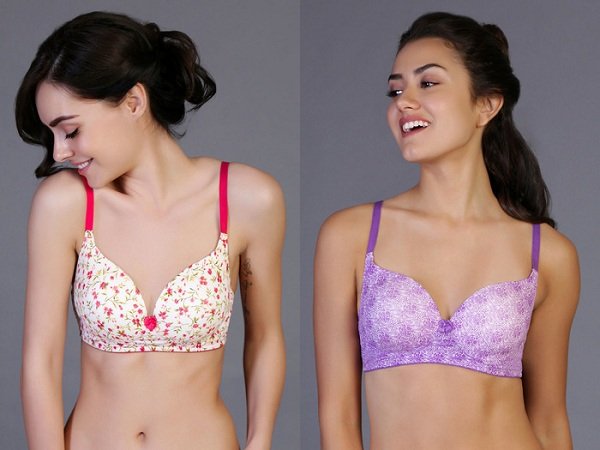 These padded bras are extra unique because they are perfect for everyday wear and comfort. They are comfortable and have an invisible feel with their seamless, smooth cups. They come in multiple styles, from plunge to strapless. These are suited for women with asymmetrical breasts.
4. Push-up Bra
These bras help in uplifting the breasts and keep them close together to provide a sexy cleavage. They are padded and come in 3 different levels –explosive, moderate and gentle. The choice is for you to choose the level of sexiness. These are used to wear with a cleavage-baring top or dress. This is perfect for women having smaller breasts as it gives a needed lift to spice up the sass.
5. Cami Bra
These functional bras are a combination of camisole and bra which provide full cup coverage and high necklines making them perfect to conceal cleavage when you are wearing deep neck outfits.
6. Balconette Bra
These bras are perfect for wide cut outfits as they remain hidden while showing off the top half of your breasts without any flaw. They help lift the breasts gently while giving a rounded appearance to it with their demi cups.
7. Maternity Bra
These bras are essential for breastfeeding mothers, and they come with removable cups to allow comfortable feeding while nursing the baby. They are made for absolute comfort and to accommodate a growing breast.
8. Bralette
These lacey bras can be worn as an undergarment or as a top on its own. They are not padded and don't have an underwire. They make an ideal match with sheer, translucent or loose fit tops.
9. Stick-On Bra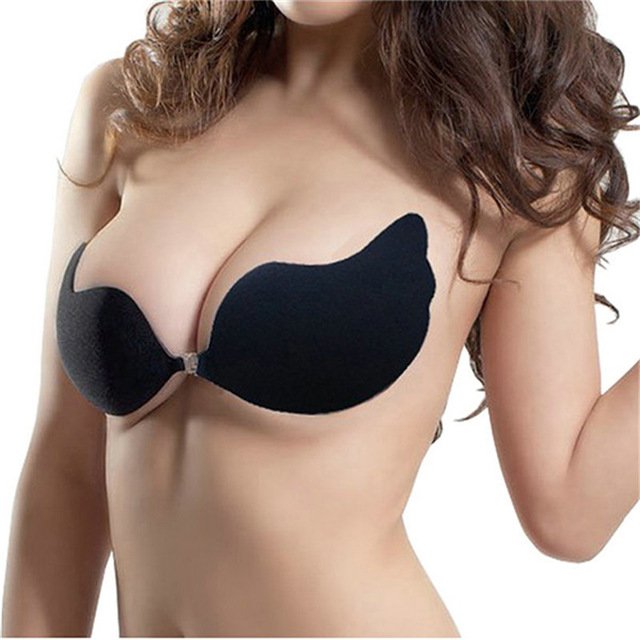 These bare minimum bras fit seamlessly into your breasts as they have a gentle adhesive substance on it and they are perfect to wear with backless outfits. These bras fit exceptionally well on smaller breasts. Women with bigger breast size may not find it efficient in terms of providing support.
10. Plunge Bra
These bras are a must-have for an impressive cleavage while wearing a plunging neckline. They give a fuller look to the bust while securing them snug.
11. Sports Bra
These bras are a necessity while exercising as they provide a solid grip on the breasts and do not allow them to bounce. They are incredibly comfortable while doing strenuous exercises like running or hiking.
12. Mastectomy Bra
These bras come with breast prosthesis made of silicone in the cups and are useful for women who have undergone a mastectomy without breast reconstruction.
13. Bandeau Bra
These bras are excellent for casual use particularly at home as they are simply a stretchable band with no cups, fastenings or straps. They have minimum support and yet have maximum comfort. They are suited for smaller breasts.
14. Minimizer Bra
These bras help in making a large bust look smaller in size and are perfect to wear with fitted outfits. They minimize the breasts by spreading the breast tissue across the chest.
15. No Sag Bra
These bras prevent breasts from sagging and keep them firmly in place with their non-stretchable and high strength fabric.
16. Strapless Bra
These bras defy gravity and do not slip off! Shoulder-baring outfits can be worn with ease and perfection while giving just the right lift to the breasts with these bras. All breast sizes are suited for this kind of bras. However, plus sizes might find it a bit uncomfortable in terms of support.
17. Longline Bra
These bras provide coverage from the bust to a few inches above the belly button and leave a slimming effect on your torso.
18. Padded Bra
These bras have a special place in every woman's closet as they prevent any nipple show thanks to the padding and coverage provided by it. They can be either with or without an underwire. They are perfect to wear with a fittest outfit or a t-shirt.
19. Halter Bra
These bras are perfect to wear with strapless or racerback outfits. It provides decent support to your breast while keeping the style quotient high.
Bras are no longer perceived as a garment worn out of necessity but as something that makes a woman more confident. Women are now becoming more knowledgeable about bras and the importance of wearing the right size and fit.
There is a realization about the health of breasts and its significance.  All these factors have urged women to become more experimental and expressive with all types of bra.