Fashion
Best Winter Coats for Women to Buy in 2017
Every season has its own essential wardrobe, and as you probably know by now, I have covered it all. As we welcome winters much earlier than usual, its time to turn the wardrobe upside down and make the splurge on winter wears. With the dipping mercury every day, what could be more essential wardrobe item than winter coats, jackets, and wrap-ups for women.
The bad news? Be it finding out the latest fashion or picking out the best from the zillions of options available online has always been a task. Also, you might feel too lazy to roll your fingers over the laptop and research on the latest fashion trends.
The good news? You don't have to roam around the web and spending hours looking for winter fashion trends. I have done the hard bit for you by picking up the best winter jackets for women starting from $30 to $150. I have made it easy for you and all the winter styles you are looking for are just a few clicks away.
From fluffy teddy bear coats to wrap-ups, I have rounded some of the best winter coats that I am crushing on for AW17.  You just need to go through the list and step up your winter collection with these best winter coats for women for 2017.
1. 
Tahari Women's Marla Tweed Wrap Coat – Winter Essentials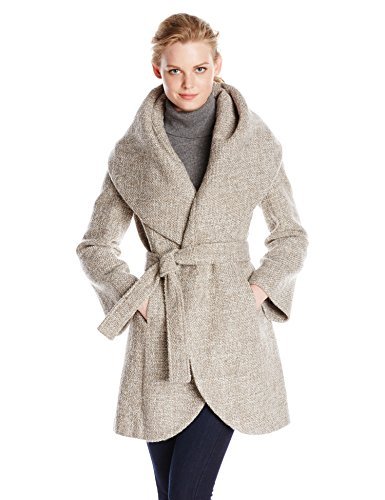 Shall collar wool wrap coats are quite in winter fashion trend these days, and I strongly recommend you to add one to your closet. Stylish yet comfortable tweed fabric adds a style statement to any daytime or nighttime look. This beautiful piece is something I'd happily wrap myself in for the entire winters.
2. Dress 
Winter Coats Slim Long Woolen Pea Coat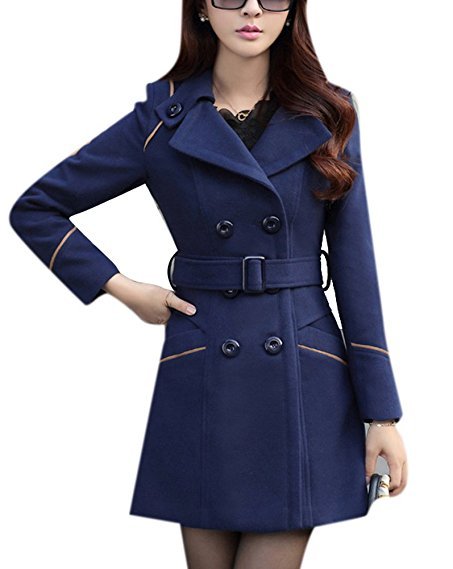 Winter is coming, and we must protect ourselves! Sounds familiar? Well yes, we must defend ourselves from winters while keeping the style quotient up and that's a warm and light down winter jacket is a necessity for us. Be it gloomy winter afternoons or chilly evenings; you will enjoy the warmth of this winter dress coat.
3. 
Madden Girl Women's Nylon Puffer Winter Jacket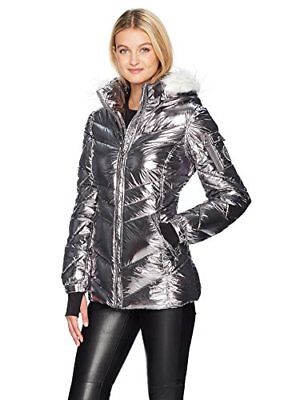 Transparent plastic and Nylon jackets are autumn winter 2017's surprise hit. Fashion's love affair with flashy styles isn't going to end anytime soon. The outwear collection from Madden Girl will surely get you through any winter's chill while delivering style on point. There is no way to be more stylish without purchasing this trendy winter jacket.
4. 
Calvin Klein Women's Double Breasted Wool Coat – Winter Jackets for Women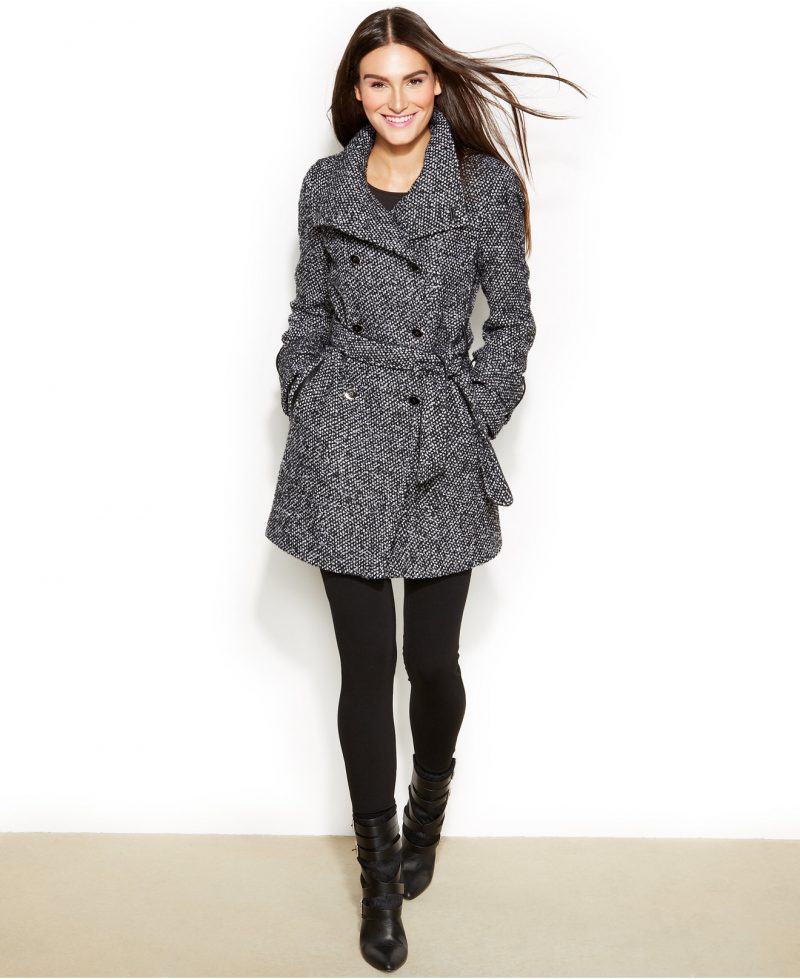 This short crew neck wool coat from Calvin Klein is not just a perfect winter formal wear, but also a worthy weekend option. You can also flip the collar down; it looks great that way as well. You get to choose between 5 color options, but this one is my absolute favorite.
5. 
Long Sleeve Casual Lapel Thin Open Front Trench Coat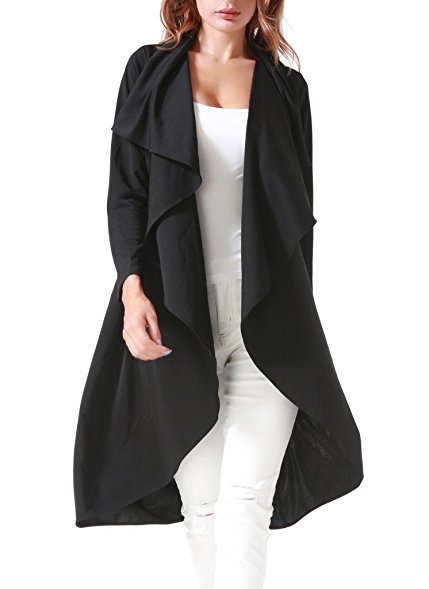 Rarely can a jacket tick the boxes of winter office wear and trendsetting, but this trench coat ultimately sets your style quotient apart. This winter trench coat polishes any look while keeping you cozy and warm.
6. 
London Fog Women's Belted Trench with Hood – Winter Coats for Women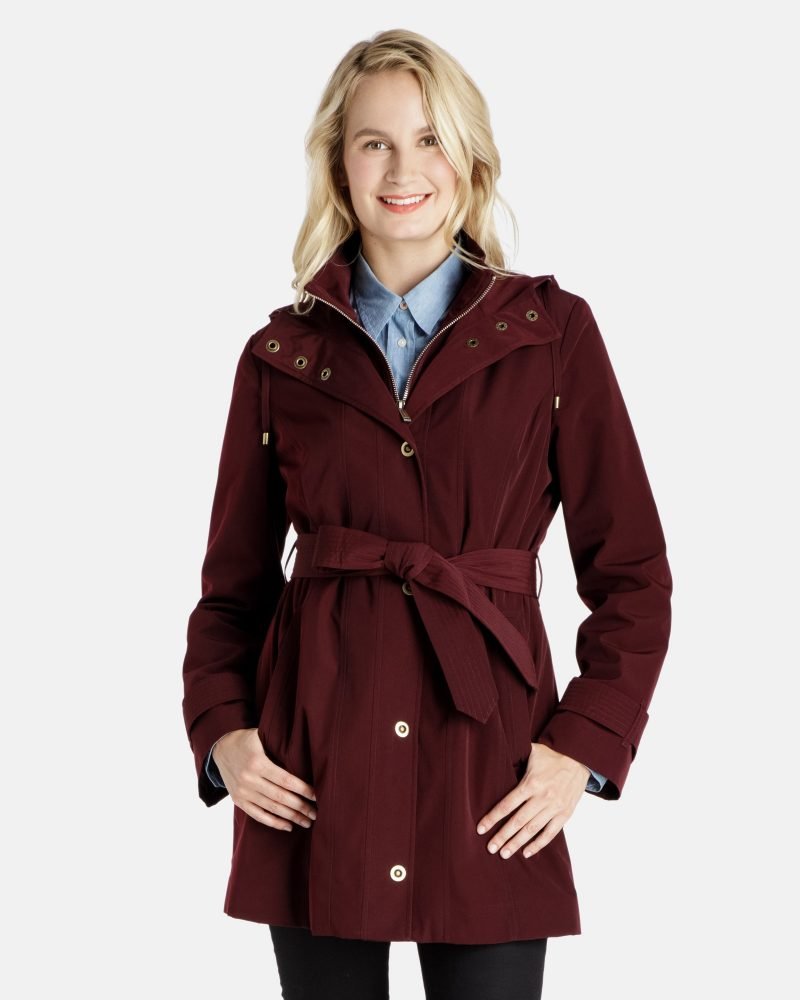 Stay warm this winter with London Fog's brave colored trench coat with the hood. Available in three vibrant color options, pricing makes it even more fierce. This ultimate winter statement piece can be as easy to put up as it is to dress down; perfect travel companion.
7. 
Escalier Women's Trench Coat with Fox Fur Collar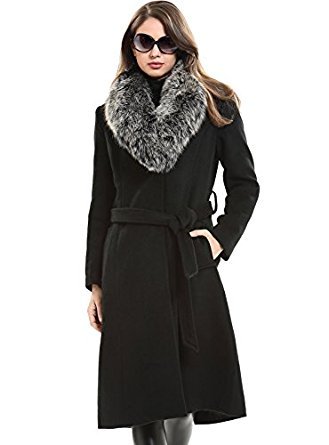 Nothing says off-duty chic like a long wool trench coat with fur collar. This winter coat looks great paired with formal shirts sneaking from underneath, winter dresses, skirts, jeans, trousers, leather pants and what not. The fur collar is removable and the length is perfect to pair with knee-high boots. An absolute recommendation from me.
8. 
Bouclé Tweed Fall Women Faux Wool Coat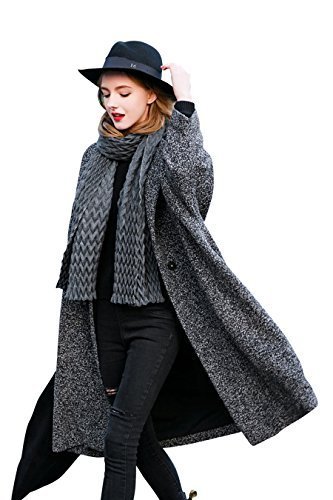 This winter coat is crafted with traditional French Bouclé faux wool. This particular style has a very flair and casual look, thus perfect for those winter evening strolls. This style appears to be quite deceiving for being casual. However, it can be dressed up for the office or a dinner date as well. 
9. 
Band Collar Buckle Fastening Flare Cape Winter Coat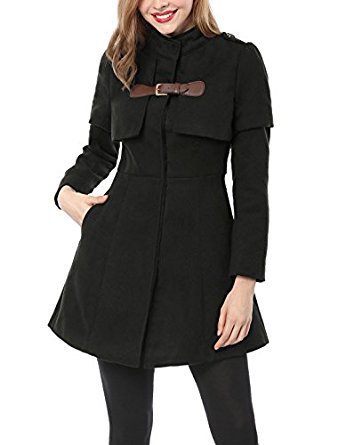 The easiest way to look classy and stay warm at the same time is by wearing cape winter coats for women. The layering design makes you look thinner and taller. Just pair it with knitted jumper dresses or jeans, this style can't go wrong here. And a bonus is, this sort of coats look fabulous with most shoes.
10. 
Romacci Women's Lapel Wool Blend Longline Winter Overcoat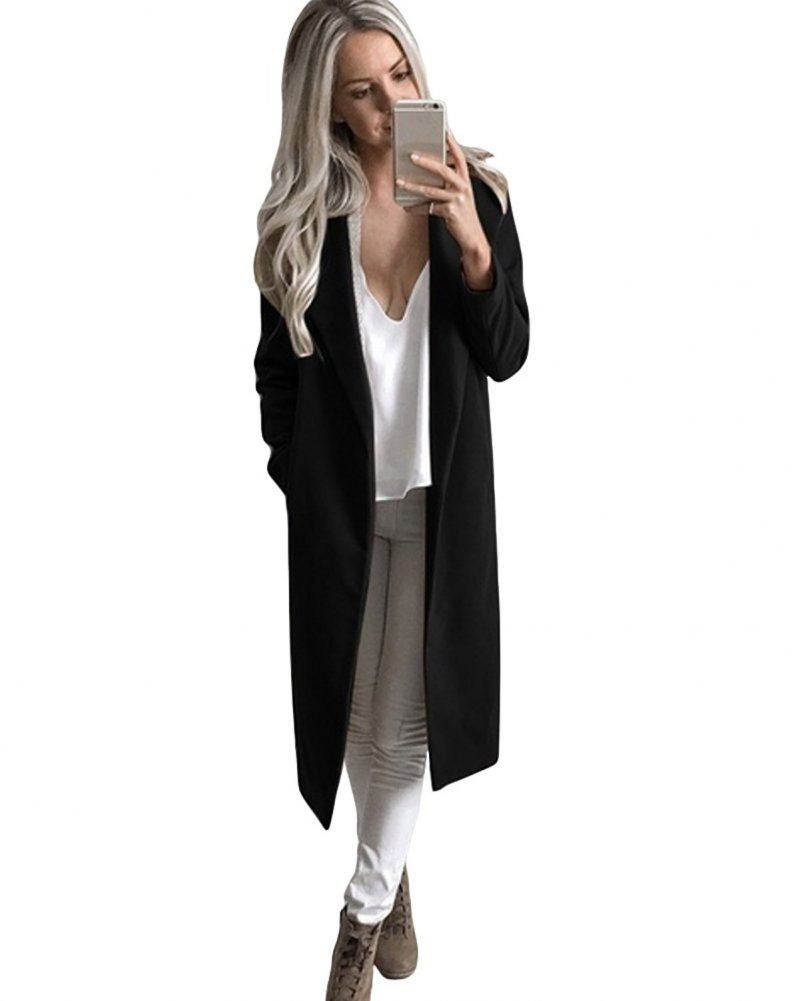 Serious winter season needs the serious coats for women. This long winter overcoat is perfect for someone who wants something basic that still feels sensational. This plush cozy winter coat comes in 5 different shades and front open makes it easy to put on or easy to throw and run out the door.
11. 
Wantdo Women's Wool Wrap Swing Winter Coat with Belt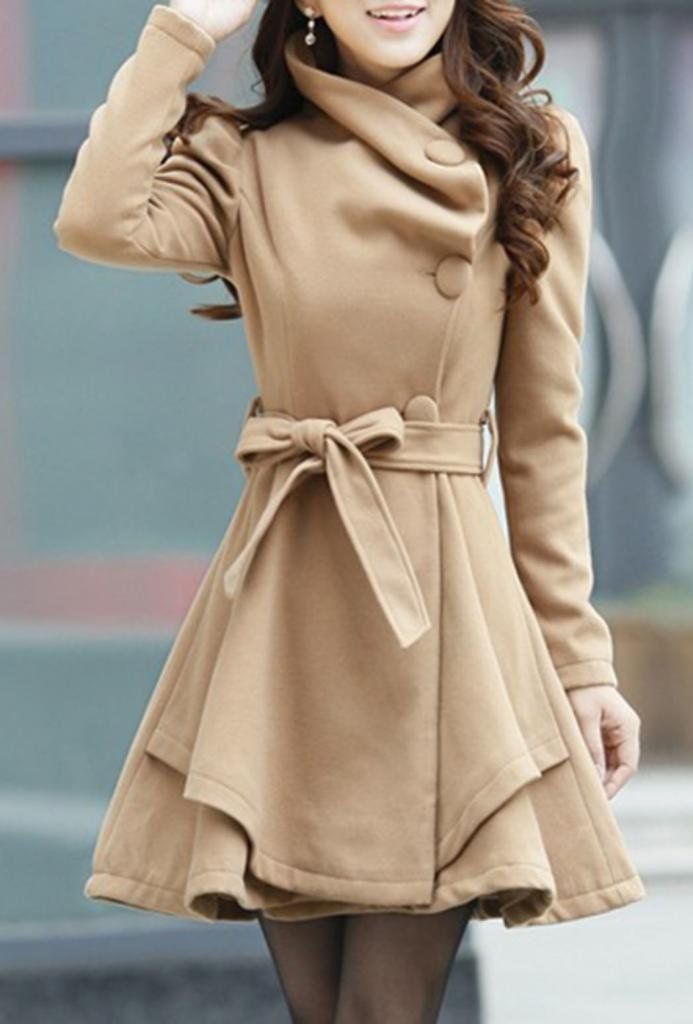 When it is too cold, keep the fashion vibes on with this swing winter coat for women. Thigh length coat with the detachable belt gives you the versatility to deal with weather's mood swings. Not only these sort of winter coats are comfortable, but they make your outings absolutely glam. Skirted hem, puff sleeves, and funnel neckline, all together offer personality fit. Wear it at the office or on the date with friends, this winter coat is a worthy deal at $33.