Food
8 Cafes in Delhi with the Best View You Will Simply Love
With the refreshing rains and the moderate weather, monsoon in Delhi can be a real bliss, especially if you plan it right. With the cool and romantic breezes bringing pleasure to the mind and the body, what could be better than a comfortable and cozy ambiance with a light snack? The capital brags some of the coziest and colorful rooftop cafes that have the best view during monsoon. Here are some popular cafes in Delhi with the best view that will give you the reason to step out and enjoy the much-awaited monsoon season.
1. Sky Bar
This café has the setting of a wedding fairytale that has come to life. With Goddess nights every Thursday, complimentary cocktails for women, a rooftop seating, and its slow and soothing music—this cafe is perfect for a peaceful or romantic Asian meal.
Where to find it: Vasant Kunj
2. Imperfecto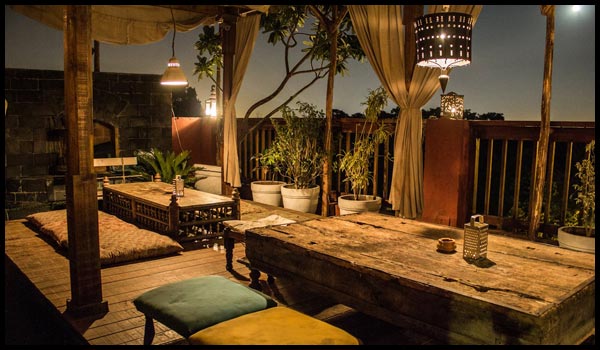 With a rooftop seating and a complete view of the Hauz Khas Village, this unique café looks like the set of a Disney's animated fiction. It offers a plethora of Spanish, Mediterranean and Italian dishes to satiate your hunger. This mini Spain theme based cafe in Hauz Khas is a must-have experience for the monsoon season.
Where to find it: Hauz Khas Village, Noida, Gurugram
3. Warehouse Café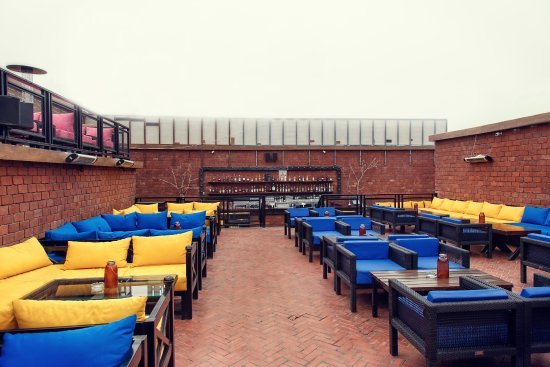 Image Source: Tripadvisor
When you visit the Warehouse Cafe, you don't need to go through the menu, because of its unique calender-like format. The menu here has 365 dishes, one for each day of the year. With a sensual ambiance and a splendid panoramic view of the Connaught Place, this café is the perfect place to go after a long tiring day.
Where to find it: Connaught Place, Gurugram
4. Olive Bar and Kitchen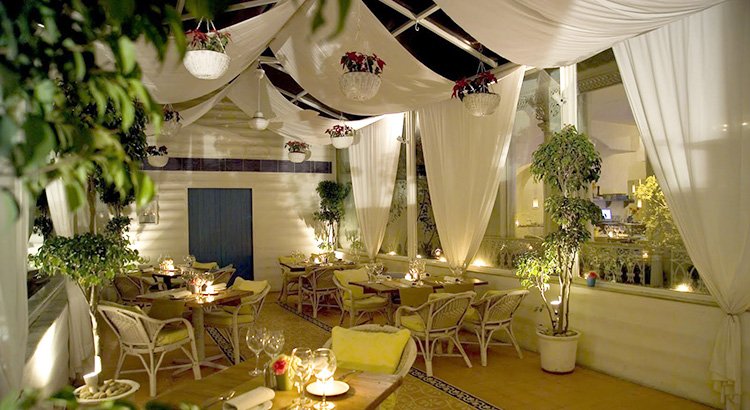 The grand old Qutub Minar can be seen directly from this Café. With a rooftop seating, live music, the wide variety of cuisines and a service that is among the unparalleled cafes in Delhi with the best view. Hence, this café might just be a great choice for a day out in the monsoon season.
Where to find it: Mehrauli
5. The Pot Belly Rooftop Café
An intentional mismatch of chairs and bright pop colors is what makes this café unique. If you crave for Bihari food, this place is where you have to be as it serves authentic Bihari delicacies. It is just the ideal place to sit and introspect or have a lunch with your friends on a heavy rainy day.
Where to find it: Shahpur Jat
6. Out of the Box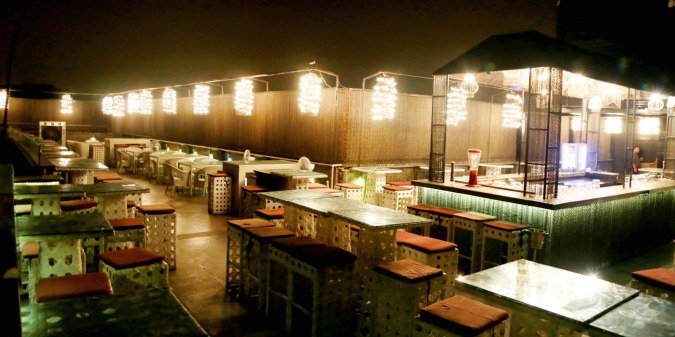 With a menu offering multiple cuisines you also get to enjoy an attractive open terrace setting with amazing décor, cocktails, and drinks. The food is so lip-smacking that will tickle your taste buds for a long time. Having a view of Hauz Khas Village's Lake
Where to find it: Hauz Khas Village, Khan Market
7. Lodi – The Garden Restaurant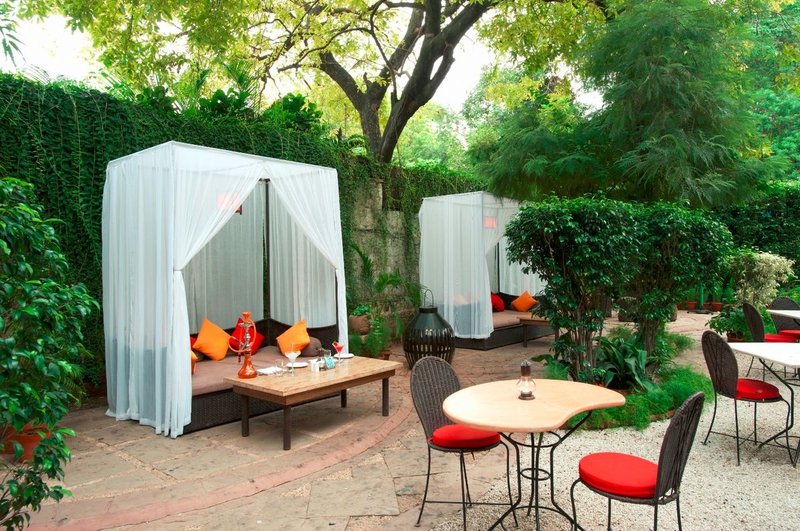 A pebbled outdoor seating, a combination of hot colors and botanical setting make this café incredibility aesthetically pleasing. This café uses organic ingredients for its popular items like the mango chutney, tomato preserve, mixed vegetable pickle and mustard oil. This garden restaurant is one of the best cafes in Delhi with the best view, especially if you like the feel of nature around you.
Where to find it: Lodhi Road
8.Amour Bistro
Image Source: Indian Food Freak
Classic decor, great view and good food, famous for its eclectic breakfast menu, this cafe is perfect to do your date right. I can't think of anything better than this to have a great monsoon view.
Where to find it: Chanakyapuri
These cafes are among the top cafes in Delhi with the best view you can have during monsoon. So, what are you waiting for? Just skip chai with pakode this time, push out yourself out and enjoy Delhi's monsoon with friends/family at its best.