Food
10 Best Themed Restaurants in Delhi You Should Experience
Delhi is not only the capital of India, it is also known to satiate food lover's inquisitiveness. You'll get great food almost at every step in Delhi but the ambiance can take the dining experience to a whole new level. The theme, the décor, and the music are few decisive factors these days. Hence, themed cafes are in demand since people are now looking for ambiance as well along with the cuisine. You've been to themed parties, themed marriage ceremonies, now it's time witness the top 10 best themed restaurants in Delhi.
1. Cherie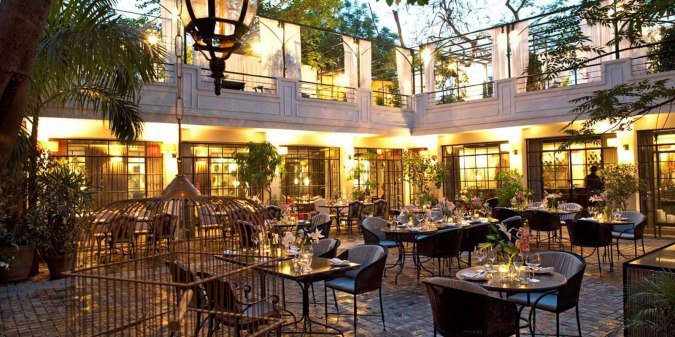 Located in Mehrauli, Cherie is known for its French subtle ambiance and romantic outdoor seating. In the shadows of the Qutub Minar, it feels like you have gone back in the time. If you are thinking of taking your loved one on a romantic date, this place for sure will give you comfy yet classy experience. Delicious Italian, European and Continental Cuisine will be a cherry on top.
Find it in – Mehrauli
2. Jungle Jamboree – Best Themed Restaurants in Delhi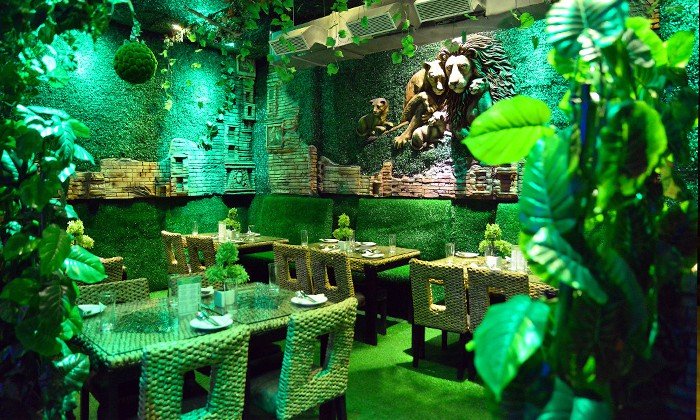 This jungle safari themed cafe is the best for someone who loves nature. The ambiance here will certainly make you feel like you're part of a jungle safari. The aqua caves, the jungle ruins, and the kid's zone are the perfect match for someone looking to spend a quality with their loved ones. This place serves North Indian, Chinese, Continental Italian, Thai, and Mughlai cuisines.
Find it in – CP, Rajouri Garden, Sector-32 Noida, Gurugram
3. Dhaba by Claridges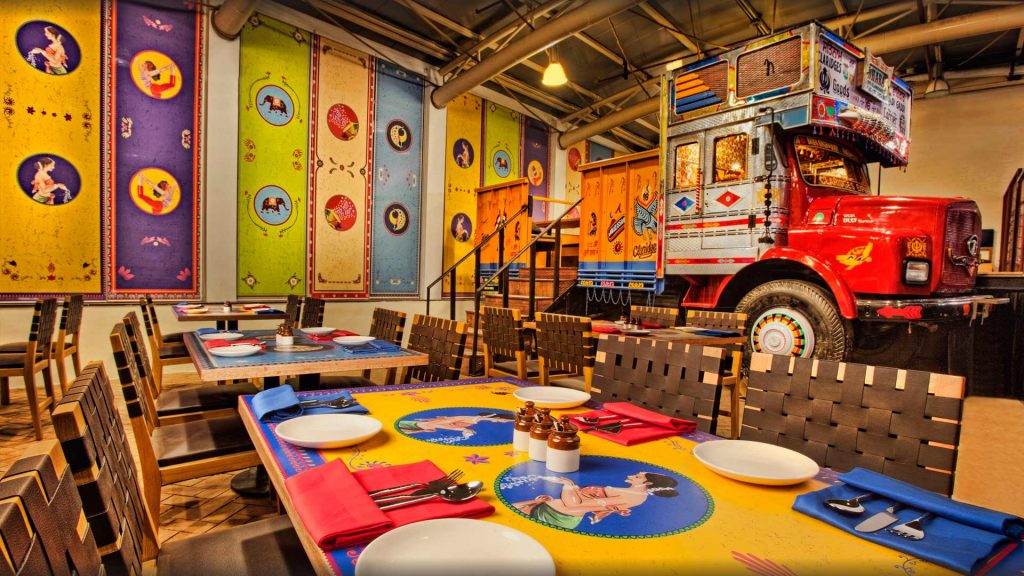 Find Moorthal too mainstream? Check out this place, far from a regular and the stereotypical candle-lit ambiance. This place is for all the Punjabi's in the house and for the people who'd like to witness the look and feel of eating at a traditional Dhaba. From the entry to the main sitting place you'll love each and everything. Everything has been customized perfectly to give it a perfect Dhaba feel having a truck inside.
You will see local chandeliers, nimbu mirchi lights and the tipsy Bollywood and Punjabi music add more to the surroundings. Don't forget to check out their signature cocktails starting from desi tharras to mojitos. This is surely one of the best themed restaurants in Delhi.
Find it in – DLF Place Saket, DLF Cyber Hub, Epicuria Mall Nehru Place
4. Kunzum Travel Cafe
If you're bitten by the travel bug then this is the ideal urban hang out to work while relaxing. This place offers you to interact with travelers from different places. Hence, the best place for exchanging travel stories, making travel plans and you can even write a book too. There are several photographic arts and travel books for sale, you can buy them at a decent price. There's nothing more relaxing than having these things with a cup of good coffee.
Find it in – Hauz Khas Village
5. 38 Barracks
The 38 barracks in the Connaught Place offers an ambiance of an army camp since the theme is inspired by a retired colonel. Interior features arms, ammunition, and pictures of the old age wars which make the ambiance stand out of the crowd. The menu has been customized to give it an army canteen look with dishes named as Barracks Prawns, Clash of Clans, Soldier's Mirchi Wada and so on. This restaurant depicts the soldier's lifestyle and their dedication towards the nation.
Find it in – CP
6. The Vault Cafe – British Colonial & Royal Theme
The Vault Cafe shares an old heritage royal ambiance and features private chambers as well. The vaults are like tunnels which add more to the dining experience since you are sitting in your own private vault. The menu here is customized and the drinks are named as vault blue sea, vaulted chest 2900, vault shots and much more.
Find it in – CP
7. What A Comic Show – Comic Themed Ambiance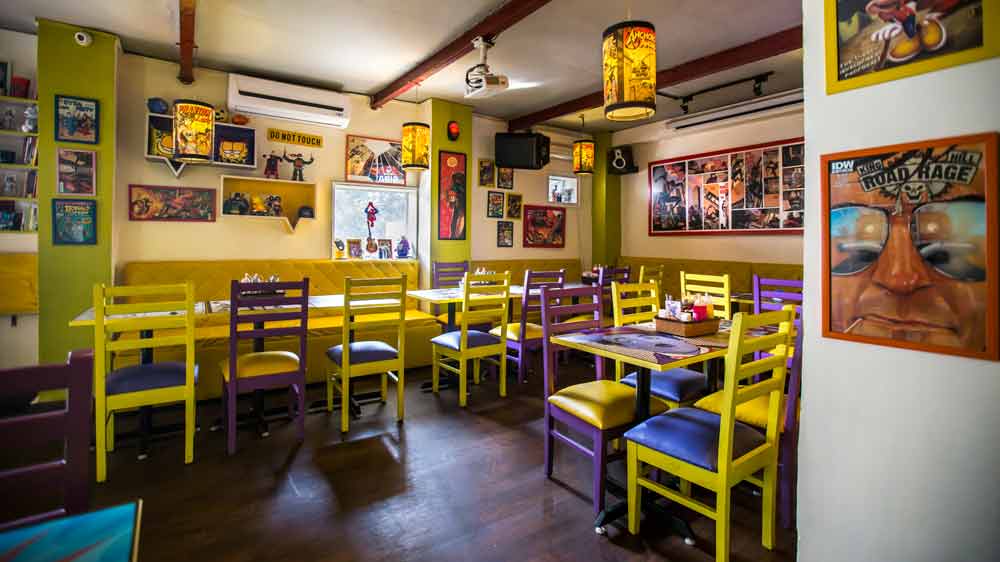 Whether you're a fan of DC comics or Marvel comics, this place to has space for all the comics lovers. There are piles of comics and novels to read while you are munching snacks from their exciting oriental and continental menu. Things get fascinating with their music add-ons. Like, Wednesdays it is Super Karaoke and Saturdays Live Acoustic Music & Open Mic Night – sing your heart out nobody cares how you sing.
Find it in – Hauz Khas
8. Yeti – The Himalayan Kitchen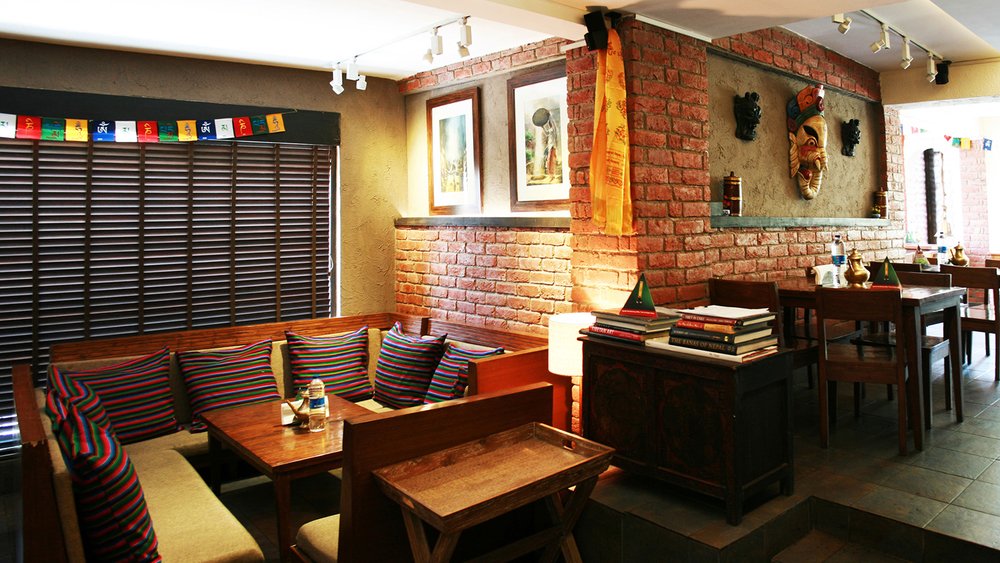 Located at the phenomenal Hauz Khas Village, Yeti offers the best of the Himalayan Cuisine. Take a seat near to the window to experience the scenic beauty of Hauz Khas Lake. The surroundings here transports you directly in the lap of the mountains. The Jhol Momos and the Yeti's Wai Wai are a must try.
Find it in – Hauz Khas Village
9. Tabula Beach Cafe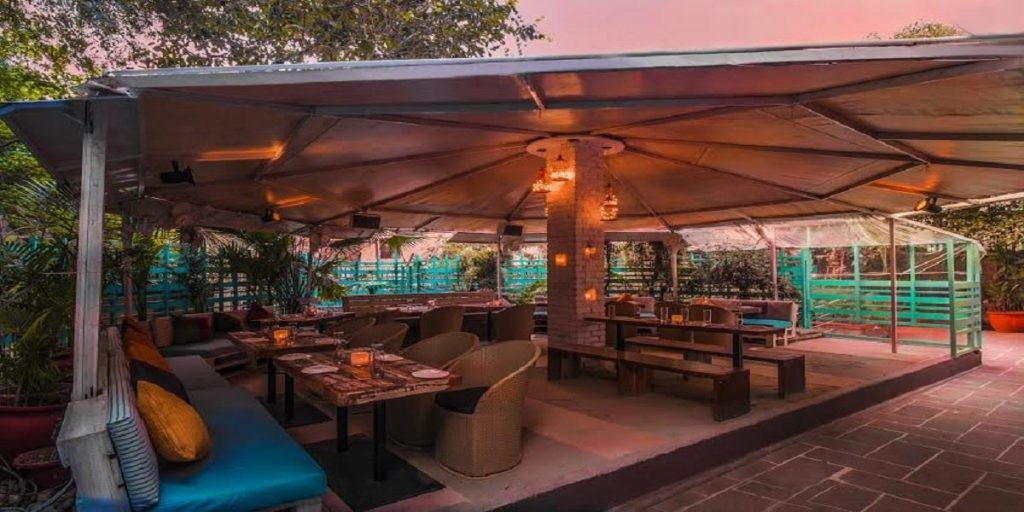 This themed cafe is famous for its beach style seating decor that won't fail to impress you. This place always has some event and gigs happening regularly. The medley of soothing music and seafood lit up the goan vibes and brings out the groovy mood. So, if you want to sit back and relax with your favorite cocktail, then you need to check out Tabula Beach Cafe. This is surely one of the best themed restaurants in Delhi.
Find it in – Khel Gao Marg
10. The California Boulevard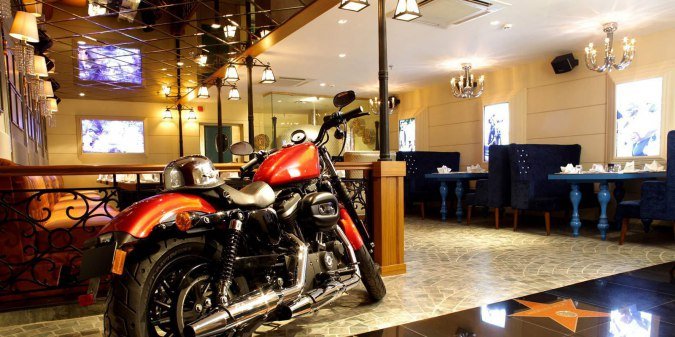 This is a Hollywood themed cafe famous for its extensive interior starting from the leading among the pictures of Hollywood stars on the wall. The Red Harley at the middle will keep you busy while waiting for the food. The main attraction is the bar of the cafe which is based out on a tram car, giving the reasons for all the shutterbugs to visit here.
Find it in – Sector 29 Gurugram, Rajouri Garden
These are few of the best themed restaurants in Delhi that will not only satiate your hunger but also will give you the experience that you will cherish for long. Eventually, it comes down to your own personal preference where you'd like to go and which part of the Delhi you're living in and what's more near to you.