Lifestyle
Best TV Shows to Binge Watch this Summer
Exams are over and summer break has started. Weather doesn't allow us to venture for long into the sun. The entire morning is running, Tiffin making and chaos with tantrums are over. It is your favorite time of the year to go timeless, boundless, stress-free and carefree. What's best other than to watch your favorite show on TV with family or solo?  Enjoy your bowl of popcorn and snacks with something to sip the best thing to relieve you from bundled up stress. Here is the list of best TV shows intriguing viewers with its storyline and acting.
1. Sherlock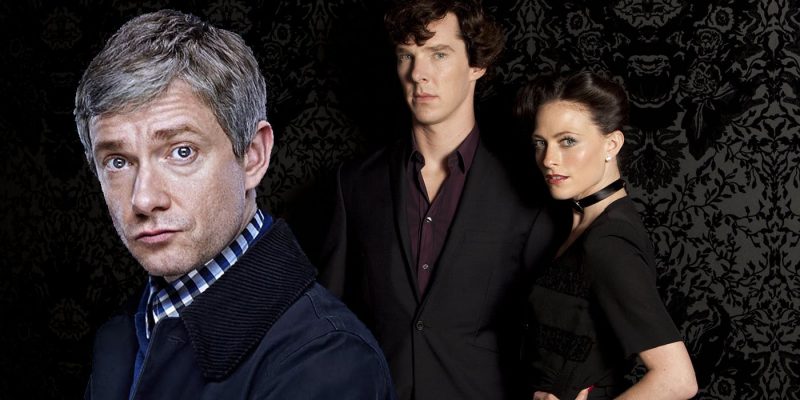 Sherlock is a detective crime television series based on Sir Arthur Conan Doyle's novel Sherlock Holmes. You can watch Benedict Cumberbatch with a suave in solving tricky criminal cases with ease. He is a delight to watch in each role played so far. Another reason to watch Sherlock is unlike most TV shows; it is not a long commitment. Sherlock only releases three 90-minute episodes a season which only going to take a little over a half day to catch up.
2. The Good Witch 
It is a story of a good witch who resides in a small town with her kids. The whole town comes to her for luck and advice. There comes a twist in the tale when a Doctor visits her for advice. The story is gripping full of drama, romance, suspense and lots of fun. It's one of those feel-good things to watch.
3. Drop Dead Diva
The show is multi-faceted showing flavors of legal drama, comedy, and fantasy. Tune in to watch the story of a model dies in a car crash and later finds herself in the body of an intelligent fat lawyer. She is trying to find the meaning of inner beauty amongst the black coat bearers. If you like to watch legal cases with a dash of humor and suave; this is your show.
4. Stranger Things
The show is named appropriately as it deals with science fiction, paranormal activities, horror, supernatural and periodic drama. Hawkins town inhabitants have left because of the harm caused to them due to research and experiments taking place in the field of paranormals. It is very gripping, heart pulsating and popular amongst kids.
5. Grey's Anatomy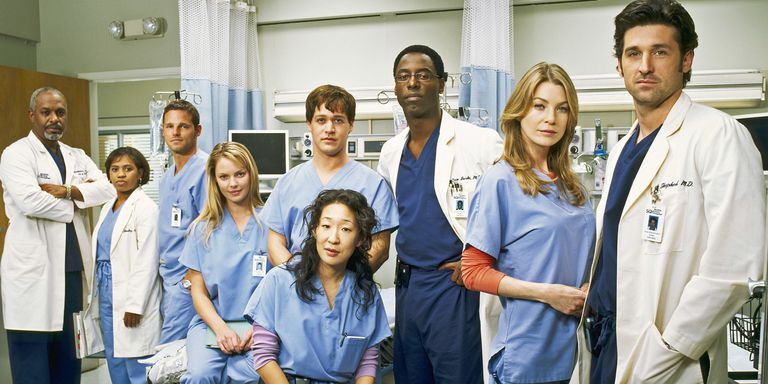 It is available on both Netflix and television. The show is popular among doctors as the story is of Meredith Grey with her traumatic past as a surgical intern. The story is entwined around her as a free bird medical intern to a serious surgeon and now a widow and mother of three kids. It is a romantic drama with lots of medical terms usage and real-life situation depiction.
6. Dexter
This show has a very tight grip on the audience in terms of moral judging, and the main character goes through a series of emotions. The story has a good dose of dark drama, crime, mystery, psychological thriller and dark comedy. Dexter unemotionally keeps killing people in all series with lots of skill. Victims are the ones with negative character. Watch it and find out if Dexter was right or wrong in his doings.
7. Crown
If you are a fan of history, this periodic drama is your favorite show. The show is a biopic based on reigns of Queen Elizabeth II of the United Kingdom. If you are a lover of classics and wish to flip through the life and years of United Kingdom's queen. You must watch to get the complete picture and life of the queen.
8. Game of Thrones
One of the most popular series of the television history has telecasted seven seasons so far. Most intriguing show to watch the dragons, knights, kings, white walkers, kingdoms, wars and a very strong story to follow. The story is currently in the pre-production stage of the eight and the last season. Show followers are waiting with a baiting breath and hope that the wait is worthwhile. The show, however, is only for adults due to unabashed nudity depiction.
9. Teen Wolf
Want to revive your old teen fantasies, then this show is a must watch. The story is based on a group of teens turning into werewolves to save the world. It has all the important ingredients of supernatural, comedy, drama, romance and horror. It is one of the popular shows amongst teens and a topic for gossip session on WhatsApp/ Twitter groups.
10. The Terror
The show is based on the bestselling novel of 2007 with the same name Terror by Dan Simmons. The story revolves around British Royal Navy Capt. Sir John Franklin, whom everybody likes but does not respect. He is due for retirement with an uneven, choppy career. He desires to retire with honor and prestige urges him to discover and take the forbidden route of Northwest Passage. His ambition pushes his crew to extinction and survival difficulties. They are frozen, isolated and stuck at the end of the world. Franklin has to turn the table around to make himself victorious. Watch this nail-biting series glued on the sofa with something to munch.
These Best TV shows are available on Netflix and Amazon Prime. So what are you waiting for? Start your binge watch now. Also, don't forget to comment below with your favorite TV shows and why do you like them.